By Reporter Staff
July 11, 2018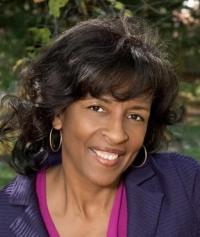 The Tufts Health Plan board of directors announced two new members this week: former Dorchester state Rep. Charlotte Golar-Richie and Todd Whitbeck, former chief financial officer of Walter Pik, Inc. in Colorado. Golar-Richie and Whitbeck joined the 14-member board for the 1.1-million-member health plan on July 1.
"We are thrilled to have Charlotte and Todd on the board," said Robert Spellman, chair of the Tufts Health Plan board of directors, in a statement. "Charlotte has deep roots throughout our community and is highly respected for her tireless advocacy, and Todd is nationally known for his financial and overall business acumen, leadership and strategic thinking. Their knowledge and expertise will help our board immensely as we work to shepherd Tufts Health Plan through the ever changing, and at times volatile, health care landscape."
As well as serving in the Massachusetts House of Representatives for the 5th Suffolk District, Golar-Richie, a Meetinghouse Hill resident, was also the City of Boston's housing chief and director of the Department of Neighborhood Development; commissioner for the Massachusetts Commission Against Discrimination; and senior vice president for public policy, advocacy and government relations for YouthBuild USA. She currently serves on the Tufts Health Plan Foundation board of directors. She has an M.B.A. from Suffolk University, an M.S. in Journalism from Columbia University and a B.A. from Rutgers University.