By Elana Aurise, Reporter Staff
February 8, 2018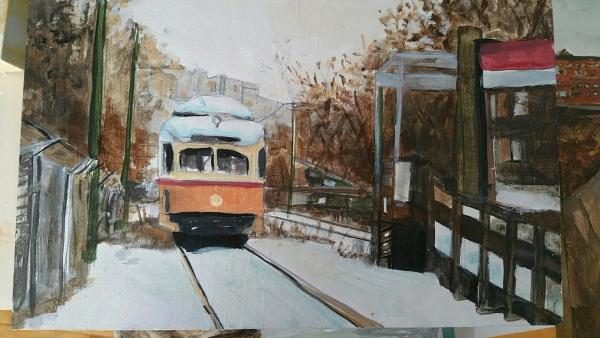 The Lower Mills restaurant ester is closing its door this weekend, but it's capping off its four-year run with a special weekend promotion and an art exhibit that features the paintings of a local artist.
The restaurant was sold to a group of new investor/owners last month and will undergo renovations for the next two months.
Staying true to ester's tradition of celebrating the Dorchester neighborhood, the restaurant will feature Lower Mills artist Roscoe La Montagne's paintings beginning at 6 p.m. on Friday, February 9. All the artwork will be for sale. For more information about Roscoe La Montage, visit roscoelamontagne.com.
On Saturday night, ester will treat neighbors and friends to extra special pricing on all draft beers and wine. In addition, $2 root beer floats will be available for children. Brunch will be held on Sun., Feb. 11 until 3 p.m. on their final day.
Ester is located at 2261 Dorchester Ave., Dorchester.