By Daniel Sheehan, Reporter Staff
September 6, 2018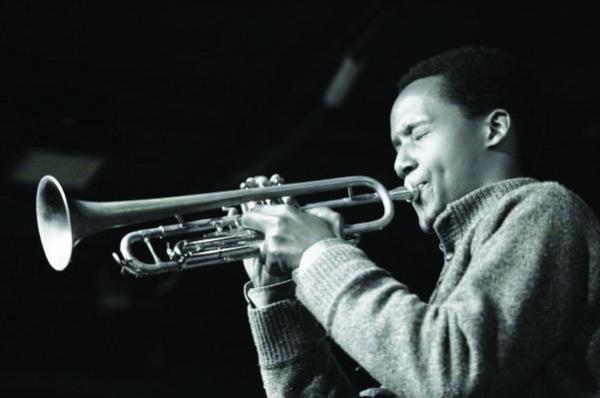 It's September, which means a new season of the Dot Jazz Series is on tap! The 2018-2019 iteration of the series, presented by Mandorla Music and Greater Ashmont Main Street, will kick off in style with a concert next Thursday (Sept. 13) at 7:30 p.m. in All Saints' Peabody Hall featuring one of Boston's jazz giants: trumpetist Jason Palmer, who will be appearing with his quintet.
A faculty member at Berklee School of Music and a regular performer at Wally's Jazz Cafe for more than two decades, Palmer has established himself as an internationally renowned musician and a key figure in the Boston jazz scene. In an interview with the Reporter's Dan Sheehan ahead of the show, Palmer spoke to his artistic vision and the role Boston plays in his musical world:
Q. When did you first start playing music, and what were some of your biggest musical influences growing up?

A. I first started on cornet in sixth grade, playing in concert band and marching band. I remember listening to a lot of motown, blues, R&B, hip-hop music growing up on the radio (pre-clear channel takeover) and playing my trumpet along with the songs on the radio. Little did I know that this was a great form of ear training and forging musical intuition in real time.
Q. You're from North Carolina but you've spent a lot of time in Boston since studying at the New England Conservatory of Music. Where do you consider home?

A. I consider home being where I can have my family. My wife Colleen and daughter Camilla travel with me whenever possible and I feel most at home when they are with me.
Q. I looked at your bio. You've played with a lot of cats! Roy Haynes, Herbie Hancock, Wynton Marsalis, Common, and Roy Hargrove, just to name a few. Any particularly memorable performances or musicians you've gotten to know?

A. I truly consider every musical encounter I've had so far to be a memorable blessing. I've been lucky to perform and work with most of the living musicians that I've dreamed of performing with this far.
Q. I've seen you a few times at Wally's in the past! Would you mind speaking a bit on that club and your relationship with it? How does it compare to other places you've played?

A. I consider Wally's to be my musical home. I've been playing there consistently since the fall of 1997! Elynor Walcott and the three Poindexter brothers who manage the club have been so welcoming to me and the music that I play there. I would be half the artist that I am without access to that platform. I wish for every musician to have such a space. It's a one-of-a-kind place that's hard to compare to other places.
Q. You've done albums reworking songs by Minnie Riperton and Janelle Monae. For you, how do jazz and R&B work together or influence each other? What's it like arranging R&B or pop tunes as jazz tunes?

A. As far as jazz in Boston, there is a lot of work to be done. We need more people like Mark Redmond and the Poindexter family in the scene, those folks who take risks to make sure great art is presented to the public. Some of the enthusiasm that this city has for its sports teams also needs to be copied and pasted over to the performing arts! I'm always excited about where the genre's at. I know many great artists who are out here doing incredible things.
Q. Can you tell me a bit about the other members of your quintet?

A. Tenor saxophonist Noah Preminger is a powerhouse player with a broad palatal range on his instrument. He's got a sweet tone that blends very well with my personal sound. We've been playing together consistently for the past two years. He's an excellent composer as well.
 Pianist Kevin Harris is an incredible, acute artist with a deep well of rhythms tracing way back in the African and Latin diaspora. His concept of dealing with time on the piano is so refreshing and I'm lucky to have him in my working band. We've been playing together in many capacities since 1998.

 Bassist Max Ridley is the newest member of my band. He can play anything that I write with such graceful accuracy that it has really changed the way I approach composition. Originally from Boston, he's been in my band for almost two years. 

Drummer Lee Fish is the longest standing member of the band; we've been playing together almost 15 years. We musically complete each other's sentences often when performing together. He comes from a musical family and happens to be an excellent composer as well.
Q. Have you played in Peabody Hall before? What are your expectations for the show?

A. Yes. I had the fortune of getting the call from Mark Redmond to present my band last year, so I'm grateful for the call again! I'm hoping/expecting an elevating musical performance that will inspire the concert goers to go out and do more good in the world!
Tickets are $15 and are available for purchase at mandorlamusic.net. Doors open at 7 for desserts and soft drinks that are included in the ticket price. Wine will be available for a donation. A new, limited-time discounted season ticket option is also available at dotjazz20182019.brownpapertickets.com.