By Daniel Sheehan
July 19, 2019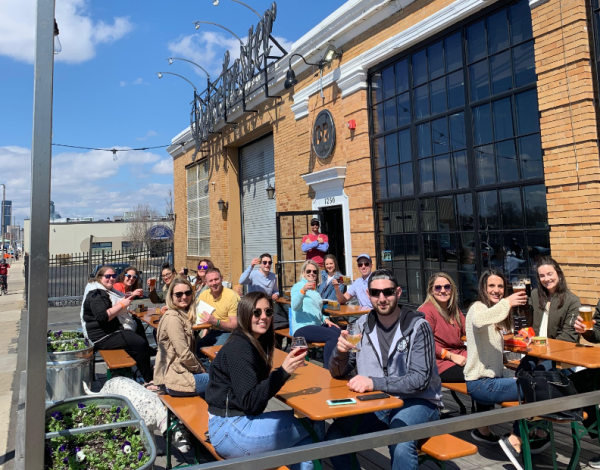 Dorchester Brewing Company will celebrate its third birthday with a party this Saturday, July 20, from 11:30 a.m. to 11:00 p.m. that will feature live music, a new beer release, and cake.
The daylong celebration will commence with the release of the brewery's new Cranberry Peach Sour beer, and will include food from American Provisions and Brato Brewhouse + Kitchen, as well as free slices of a special beer cake at 5 p.m. From 3-6 p.m., guests will also get a sneak peek at the brewery's new expanded tap room, which will officially open later this year as part of a large-scale addition that includes a roof deck, a greenhouse, and a restaurant space.
That restaurant space, DBCo revealed Tuesday, will be occupied by M&M BBQ, a local standby that made its name selling ribs from a food truck that has trundled down the streets of Dorchester and Roxbury for decades. Founded by Marion and Maurice Hill in 1982, M&M is now operated by their grandson, Geo Lambert, who took over the business ten years ago. The brewery-based restaurant will be the business's first brick-and-mortar operation.
Dorchester Brewing ownership is hopeful the restaurant will open by October, along with the rest of the improvements. In an email, DBCo co-founder and marketing director Holly Irgens expressed excitement about the brewery's anniversary and its bright future:
"Since we first opened our doors in 2016, we've been so proud to call Dorchester our home and honored to be such an amazing community. With our upcoming expansion in the works, we are really looking forward to celebrating how far we've come with our customers, neighbors, friends, family and community!"