By Reporter Staff
January 10, 2019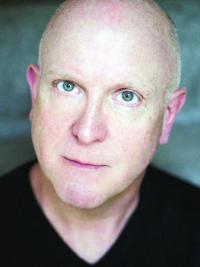 Dorchester actor Steve Auger will appear in the world premiere of bare stage, a new work by award-winning Boston playwright Michael Walker to run February 8-March 2 at Plaza Theatre at the Boston Center for the Arts.  This performance centers on the difficulties and arguments surrounding the writing, production, and performance of plays with nudity.
Through the eyes of two actresses who are asked to perform without clothes in a new play bound for Broadway, bare stage raises issues of censorship, artistic freedom, objectification, exploitation, and simple morality in plays calling for nudity. bare stage is directed by A. Nora Long. 
Auger will portray "Paddy," a protective Irish father who must confront his own feelings surrounding his daughter's decision to accept a role where is she is required to perform without clothes on stage.
Auger was last seen as Kurt Seaman in Vicuna (Zeitgeist Stage Company). Other productions include "Jeffrey, Lips Together Teeth Apart," "Shakespeare In Love" (Speakeasy Stage Company), and "The Misadventures of Spy Matthias" (Theatre on Fire). Steve was recently nominated for Best Supporting Actor IRNE Awards for his performances in "A Beautiful Day In November On The Banks Of The Greatest Of The Great Lakes" (Apollinaire Theater) and "Incident At Vichy" at (Praxis Stage).