By Reporter Staff
July 18, 2019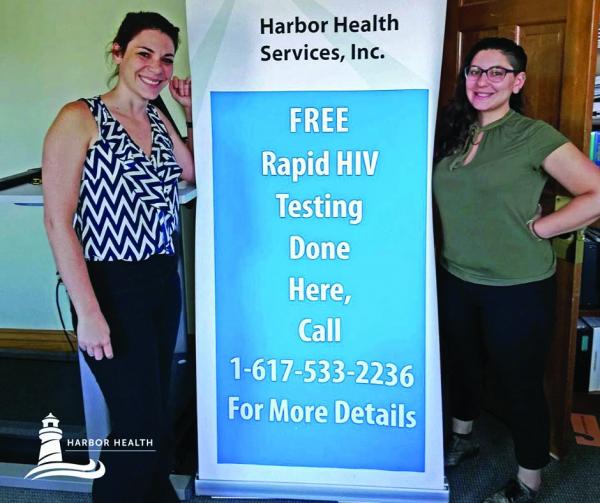 Harbor Health will host monthly HIV rapid testing clinics at its Geiger Gibson and Daniel Driscoll – Neponset Community Health Centers in Dorchester.  The free, fast, and confidential walk-in rapid testing clinics are open to anyone in the community.  No insurance is required and individuals do not need to be a Harbor Health patient to get tested.
The next clinic takes place on Thurs., July 25, 1 – 5p.m. at Geiger Gibson, located at 250 Mt. Vernon St.  Free parking is available and the center is walking distance to the JFK/UMASS stop on the Red Line. 
August dates for Harbor's free rapid testing clinics are as follows: Aug. 4, 4– 8 p.m., Daniel Driscoll – Neponset Health Center, 398 Neponset Ave., free parking and accessible by the 210, 202, or 201 MBTA bus. Aug. 22, 1– 5 p.m., Geiger Gibson Community Health Center.
For every 7 people who have HIV, there's one person who doesn't know their status. The rapid test is just a finger stick. There are no blood draws or waiting for lab results.  Harbor's trained health educators will do the test, answer questions, and provide results in 20 minutes or less.
Please call 617-533-2228 or email prevention@hhsi.us with questions about upcoming rapid HIV testing clinics.