By Reporter Staff
June 13, 2019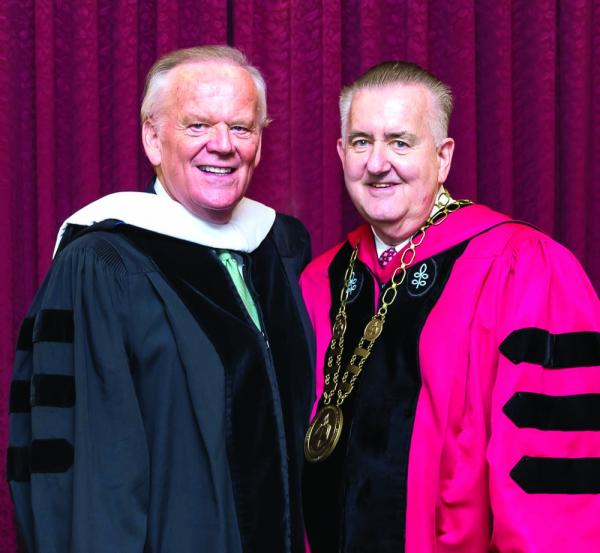 New England Council President & CEO James T. Brett received an honorary Doctor of Humane Letter from Beacon College on Sat., May 4. Beacon College is the first accredited baccalaureate institution dedicated to educating primarily students with learning disabilities and learning differences. 
"Learning is a lifelong experience, and some of our most important lessons are learned from 'teachers' who are simply folks we live and work with," said Brett in his remarks to the 85 graduates of the class of 2019, the largest in the Florida school's history.
Brett, a Dorchester resident, has served as the President & CEO of The New England Council, a non-partisan business organization representing businesses and organizations throughout the six New England states, since 1996.  Prior to joining the Council, he served in the Massachusetts House of Representatives for over 15 years.  Throughout his career, he has been an outspoken and tireless advocate for people with intellectual disabilities.
He currently serves as the Chairman of the Massachusetts Governor's Commission on Intellectual Disabilty and was recently re-appointed by Speaker of the House Nancy Pelosi to serve a second term on the National Council on Disability.
In his remarks, Mr. Brett celebrated the life of his brother, Jack, who was challenged with disabilities from birth, and the impact that had on his time as a public servant and advocate.
"Whether [Jack] knew it or not, his simple presence underscored to me and others, in an emphatic way, why it was worth running for office in the first place."