By Daniel Sheehan, Reporter Staff
April 18, 2019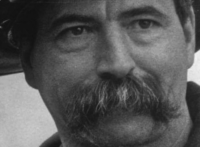 Members of a longtime Dorchester firefighter's family are looking to their community for help with their efforts at supporting their father as he works at regaining his mobility while contending with a disease called Hypolakemia that has weakened his leg and arm muscles and prevented him from moving around without a wheelchair or a walker.
"It's a progressive disease," said Gina Wahlberg, the daughter of 67-year-old Charlie Santangelo, "and there's no cure for it. It leaves him with limited places he can actually go to."
Santangelo, who served in the Marines, has seen his quality of life decline due to the disease, said Wahlberg, but he has nevertheless been proactive about maintaining his independence. "With the help of the [Veteran's Administration] he is now licensed as a hands-only driver to operate a hands-only vehicle," she said. "But the hard part is that for the vehicle he needs, it's almost like he needs a prescription; it has to be specially fitted by height, weight, and individual needs."
A custom-fitted, handicap-accessible van made to that prescription would run the family upwards of $100,000. A GoFundMe page established last month has already seen donations flying in from Santangelo's neighbors, with almost $20,000 already raised. Wahlberg says the family is humbled by the support.
"It's wonderful. We've gotten big donations, small donations, donations from people we haven't seen in long time, from people we don't even know, but who used to live in Dorchester and just wanted to help out a fellow Dot person. We've had a lot of Marines donate, and people donating just because he was a firefighter, and even anonymous donations. It's been really nice, and we're really happy about it and grateful. It says a lot about the people in Dorchester: When somebody needs something, they step up and help out."
A fundraiser event is scheduled for June 14 at 7 p.m. at Florian Hall. Tickets ($30) will be available at the door, and the event will include a DJ, live auctions, a raffle with assorted prizes, and light refreshments.