By Daniel Sheehan, Arts and Features Editor
December 19, 2019
It's a question that's been on a lot of our minds as the holidays draw ever closer: What to get for that special Dot Rat in our lives? Here are some of our suggestions (other than a DotNews subscription, of course) for Dorchester-themed holiday gift ideas:
A Dot-themed calendar courtesy of Project DEEP: Project DEEP's annual "Celebrate Dorchester" calendar is a perfect gift for anyone looking to tack off next year's months with style and class. It's filled with history, fun facts about the neighborhood, and beautiful depictions of iconic Dorchester scenes painted by the local artist Celia McDonough. If you need more reason to buy one, all proceeds go toward Project DEEP (Dorchester Education Enrichment Program) and will provide summer camp scholarships to students. "Celebrate Dorchester" calendars are available for purchase at College Hype, Cedar Grove Gardens, and Phillips Candy House.

South End Textiles' gas tank dude is always in a good mood--he'll put you in one, too.

Rainbow gas tank memorabilia from South End Textiles: Move over baby Yoda! This holiday season's cutest character goes to South End Textiles' friendly gas tank man, a cartoon personification of the rainbow swoosh with arms, legs, and a face. The little Dot dude is available on stickers, coffee mugs, and tote bags. For the Over The Bridger in your life, the company also sells "This car climbed Savin Hill" bumper stickers. The products, created by designer Jesse Haley, are available for purchase at jessehaley.bigcartel.com.

College Hype offers a wide range of Dorchester-themed apparel, including this winter hat.

Dot apparel from College Hype: College Hype is a gold mine for Dorchester-themed apparel and has plenty to offer in terms of holiday gift ideas. Need a Dorchester winter hat for digging out your car on a snowy morning? They have it. Have the urge to curl up and watch Wahlberg flicks in a Dot Rat hoodie? No problem. If somehow you read those two suggestions and thought, 'Those aren't Dorchester enough,' how about an OFD-branded flask? All those and more are available at collegehype.com and at the company's headquarters on Gallivan Boulevard.

Phillips' chocolate turtles are a best-selling item during the holiday season.

Chocolates from Phillips Candy House: Any Dot Rat with a sweet tooth would be thrilled to find some Phillips chocolates in their stocking Christmas morning. The Morrissey Boulevard institution sells a wide variety of holiday-themed baskets, boxes, and chocolate figurines on its website and at the store, all of which come festively wrapped and packaged. Phillips's best seller, their holiday turtle basket, is a Reporter favorite.

Dorchester Brewing Co. currently has a holiday gift card special offer: buy a $50 gift card and get $10 free.

Beer from Dorchester Brewing Company: Nothing spreads holiday cheer like a four-pack of Clapp's Cream Ale from Dorchester Brewing Company. The Mass Ave. brewhouse also has beanies and t-shirts for sale, as well as a holiday gift card special: Buy a $50 gift card, get $10 free. And if you stop in to shop and are still in need of a Christmas tree or wreath, Dorchester Brewing will be hosting a Tree Lot on Friday from 4-9 p.m. and on Saturday and Sunday from 1-6 p.m. Talk about one stop shopping!

Cedar Grove Gardens has everything from holiday wreaths and flower arrangements to Christmas ornaments to wintery figurines.

An ornament from Cedar Grove Gardens: Cedar Grove Gardens transforms into a holiday wonderland every winter, becoming a go-to spot for Christmas trees, wreaths, poinsettias, and seasonal flower arrangements. But the store's gift shop also offers an abundance of ornaments, figurines, and other holiday-themed trinkets. And for the chronic procrastinators out there, Cedar Grove Gardens offers same-day flower delivery in Dorchester for last minute gift needs.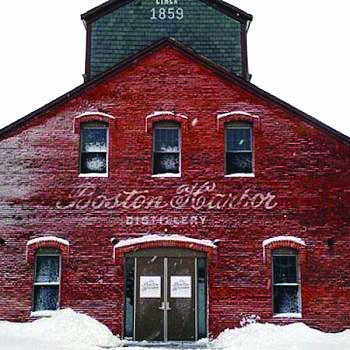 Boston Harbor Distillery's historic structure in Port Norfolk.

A tour of Boston Harbor Distillery: Port Norfolk is home to Boston Harbor Distillery, a hidden gem that allows visitors to sample spirits in a historic building that was previously home to inventor Silas Putnam, shipbuilder George Lawley, and Seymour's Ice Cream. A tour of the facility includes a tasting, a history lesson, and an up-close look at the onsite distilling process itself. Plus, Boston Harbor Distillery's products are nods to Dorchester's past: slap a bow on a bottle of Putnam New England Whiskey or Lawley's Small Batch Rum for an easy Dot-themed gift.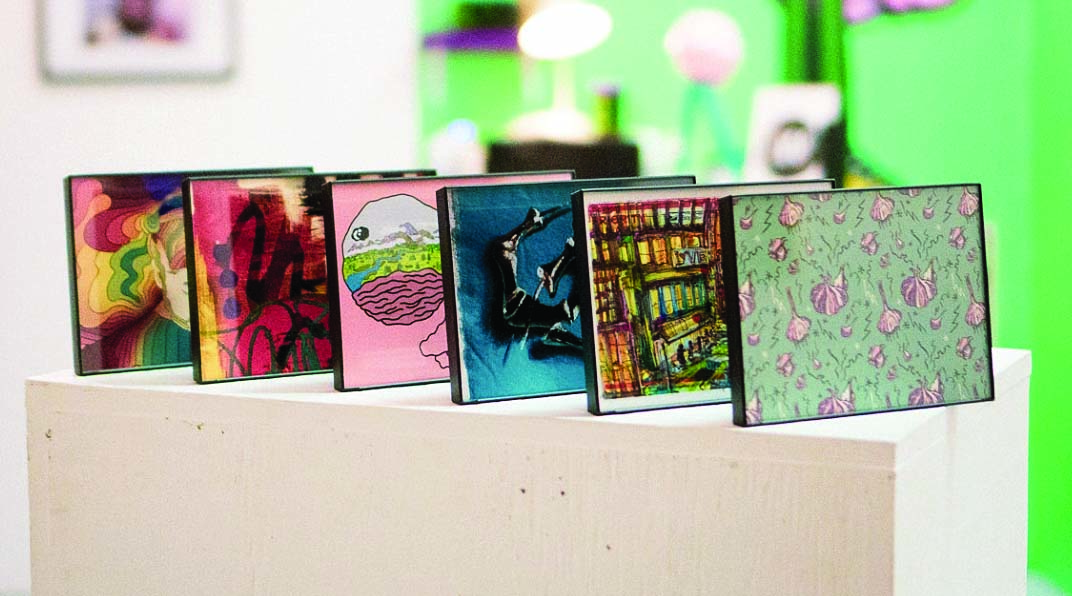 A framed print from DAP makes a great present and is an easy way to support local art.

A framed print from Dorchester Art Project: For the aesthetically minded family member, why not give the gift of art? As part of a fundraiser, the Fields Corner-based Dorchester Art Project is selling framed 5x7 prints created by local artists for $20 through its online store at DAP2020.square.site. The purchase of a print will both brighten up your wall and contribute to the operation of DAP's volunteer-run gallery space. Support local art and give your loved one a personal, unique gift they can cherish forever.

Ashmont Grill's hearty, handmade gnocchi with braised beef, baby kale, butternut squash, parmesan, and a red wine demi glaze.

A gift card to a Dorchester restaurant: Dorchester is home to dozens of fine eateries spanning the culinary spectrum. The gift of a meal, a week's worth of coffee, or a night out at the pub is sure to be appreciated by foodies, and will give a local business a boost, to boot. Here are just a few of the Dot restaurants that have gift cards for sale: Lower Mills Tavern, Ashmont Grill, Tavolo, The Industry, 224 Boston, Savin Bar & Kitchen, Yellow Door Taqueria, Honeycomb Cafe, Molinari's, McKenna's Cafe, Shanti, dbar, Lucy's American Tavern, and Venezia.
A charitable donation: If you're in the giving mood, now is a great time to donate to one of the many non-profit and charitable organizations based in Dorchester. The Food Project, Dorchester Historical Society, Boys & Girls Clubs of Dorchester, Found in Translation, The Louis D. Brown Peace Institute, Catholic Charities, Rosie's Place, CommonWealth Kitchen, VietAID, The Boston Project Ministries, Horizons for Homeless Children, Lovely Sisters of Boston, Mujeres Unidas Avanzando, Pine Street Inn, and the Martin Richard Foundation are all organizations with worthy causes that would greatly appreciate donations of any size.