By Ed Forry
August 26, 2020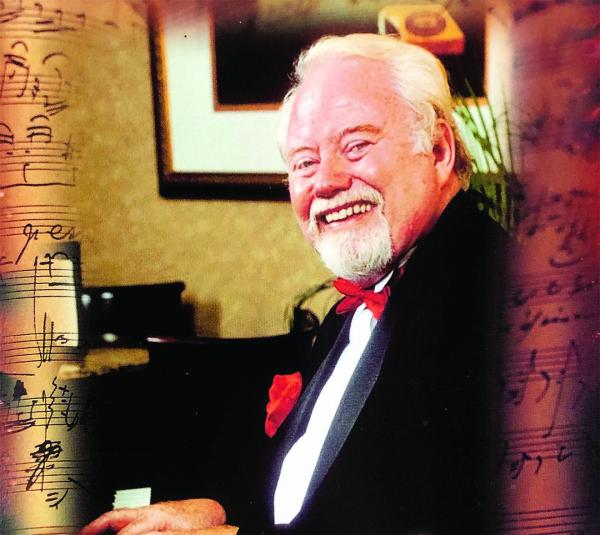 How do I begin to tell you about our family's loss last week? When my brother Joe succumbed to the cancer that had overtaken him since the spring, it was the end of a glorious life story that began right here in Dorchester.
Joe Forry was born Aug. 4, 1938 at St Margaret's Hospital. He was my parents' fourth child and in many ways the gem of the family. He went to grammar school at St. Gregory's in Lower Mills where the Sisters of Notre Dame de Namur taught him how to play the piano. Joe mastered the keyboard as World War II raged in the world outside the school on Dorchester Avenue.
I joined the family on his sixth birthday and soon began a cherished, lifelong friendship with this wonderful guy. While still in grammar school, he sang and played the piano at St. Greg's Christmas pageants. By the time he was 18 and just getting out of BC High, he was playing gigs at places like the Beachcomber on Wollaston Beach and the Pony Lounge at Neponset Circle. 
And during school vacations, he was never without summer work, finding gigs on Cape Cod in P-Town, Craigville Beach, and for three memorable summers, in North Falmouth, playing a Steinway Concert Grand at Coonamesset Corner. At Boston College, he was the lead tenor in the glee club.
Joe was gifted, a trained singer who could croon like Eddie Fisher and sing opera like Enrico Caruso. As a pianist, he could pick up any tune by ear and accompany even the most discordant songsters at those mid-century versions of today's karaoke.
At home in the long ago, the Forry family gathered regularly around the old upright in the front hall and sang our hearts out, accompanied by Joe's dazzling piano playing. "Heart of My Hearts" … "Those Wedding Bells" … "If You Knew Susie" … "Mick McGilligan's Ball," and on and on. That was the soundtrack of our family home day in, day out.
But beyond the melodies, Joe was a reader, a thinker, a gentle and faith-filled man.  Most of all, he was a romantic.
After Boston College, he chose a career in public service, and on his very first day at work in the US State Department's New York passport office, he met the love of his life, Lois Rizoli, also on her first day on the job in their new careers. She told me she remembers that their first date was on Valentine's Day 1962. He took her to "My Fair Lady" on Broadway.
Joe spent ten years in the diplomatic corps, serving as vice consul at American embassies in London, Norway, and Trinidad and Tobago. When diplomatic receptions turned stuffy, Joe would find a piano and sit down to play, eventually luring the guests from their chit chat to gather around for a good old-fashioned sing-a-long.
Joe and Lois settled in McLean, VA and raised two daughters, Mria (cq) and Elizabeth. After the State Department, he held jobs in the Energy and Army departments, but those were just ways to meet the mortgage and help pay the bills. His music was his passion, and he soon became the featured cocktail pianist at several popular night spots in suburban Virginia. Later, they relocated to Gainesville, GA to be near their daughters and six grandchildren.
Recently, when they found a new home in a nearby assisted living community, Joe negotiated a deal to give his grand piano to the complex on the condition that he could play it whenever he wanted. Management installed it just outside the dining area, and Joe gave regular performances for a growing number of residents, who became his latest fans.
I was privileged to be among his first fans, and to consider him my alter ego, really my best friend for all these many years.