By Daniel Sheehan, Reporter Staff
July 2, 2020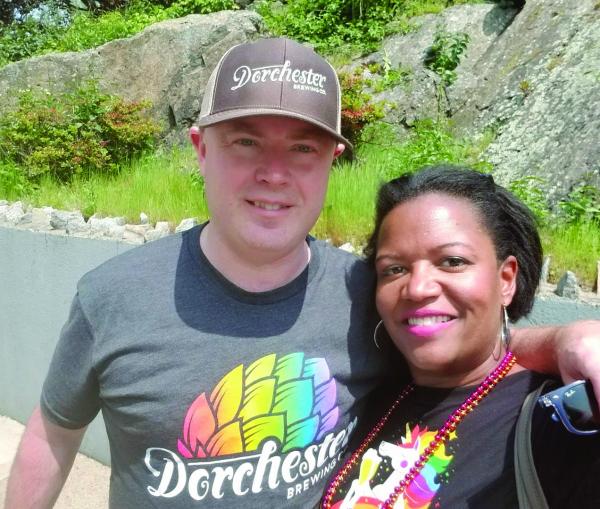 Greater Boston PFLAG has presented its 2020 Cornerstone of Equality Award to former state Sen. Linda Dorcena Forry and Bill Forry, editor and publisher of the Dorchester Reporter. The regional branch of the national organization, which advocates for LGTBQ+ rights, recognized the Dorchester couple for their work on a local level pushing for civil rights and equal marriage opportunities for all people.
As a lawmaker, Dorcena Forry supported the controversial Equal Marriage law before the Legislature approved it in 2004, the anti-bullying act, and the transgender public accommodations bill.
Now a senior executive at Suffolk Construction, she said, "We are proud to support the work of Greater Boston PFLAG. We know that the LGBTQ+ youth and teens suffer higher rates of depression, anxiety, and suicide. PFLAG is committed to building and strengthening students, families, and safe spaces through education and advocacy. This is a civil rights issue."
Bill Forry, whose editorial support for civil rights issues in that time was cited in the award announcement, added: "People have a right to love who they love. We must be vigilant and defend hard-fought victories. The pendulum can swing back. We are never secure. That's why the work of groups like PFLAG is so important."
The Forrys were to receive the Cornerstone of Equality Award at PFLAG's annual "Pride and Passion" fundraising gala in May before COVID-19 intervened.
Sunnie Kaufmann-Paulman, PFLAG's newly appointed executive director said: "Allies like the Forrys are vital to advancing the work we do. While our services are virtual now, when social distancing ends, we will resume our in-person presentations to schools, workplaces, and the community, as well as bring our support groups back together."
To learn more about Greater Boston PFLAG (Parents, Families, and Friends of Lesbians and Gays) and to view a video about this year's Cornerstone of Equality Award winners, visit gbpflag.org.