By Katie Trojano, Reporter Staff
September 23, 2020
The fate of two large-scale retail re-development projects along a key stretch of Morrissey Boulevard remains unclear this week, as delays likely prompted by the pandemic continue.
In March, the Boston Planning and Development Agency (BPDA) approved the plans of the national retailer Floor & Décor to open a store in a renovated building at 729 Morrissey Blvd., the high-profile location off Victory Road that has been empty since National Wholesale Liquidators went out of business in 2018.
An attorney for Kimco Realty, which controls the site, told members of the Clam Point Civic Association in February that the flooring store would make substantial renovations to the interior and facade of the existing building and reconfigure on-site parking. The property is zoned as a neighborhood shopping district, requiring that a retail business operate out of the space. Kimco Realty purchased the property, which they are now calling Morrissey Plaza, in April 2014.
Representatives for Floor & Décor did not respond to the Reporter's request for comment on the project's status. There has been no visible construction or renovations at the site, which was, according to an attorney for Kimco Realty, originally expected to open by late this year or early in 2021. That was before the Covid-19 pandemic broke out.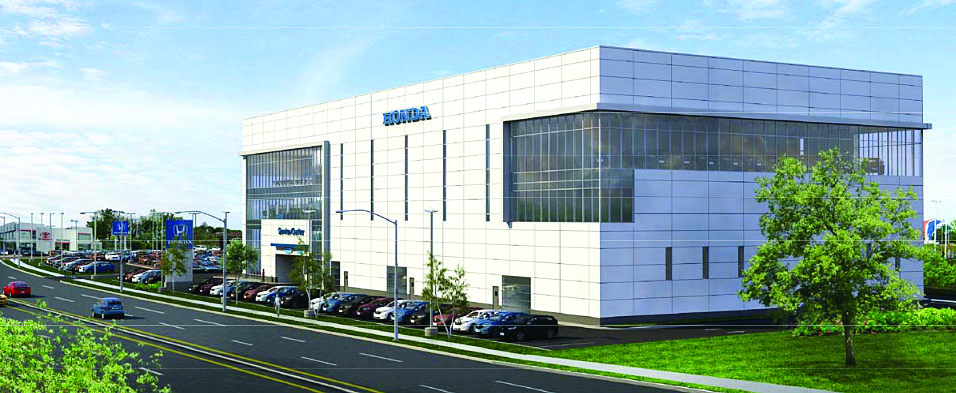 Across the boulevard, a project that was initially filed with the BPDA in September 2019 by associates of the Herb Chambers Companies included plans for a new four-story headquarters setup for their Honda dealership that opened last year at 710-720 Morrissey Blvd. 
If approved, the multi-story complex would comprise some 112,600 square feet of space for showrooms, offices, service bays, vehicle storage, and customer lounges and amenities. 
Preliminary plans indicate that the project would mean space for roughly 222 cars within the building, including inventory, and about 178 outside spaces.
The project was reviewed by the Boston Civic Design Commission (BCDC) in September. According to Lance Campbell, BPDA project manager, the team is planning to re-engage Dorchester residents in public meetings. 
"At this point in time the project has only been reviewed at BCDC. There are no current meetings beyond the BCDC level scheduled," Campbell said in an email to the Reporter. 
"At some point, there will be a Public Meeting and or IAG meeting scheduled to re-engage the local Dorchester community."