By Daniel Sheehan, Reporter Staff
October 22, 2020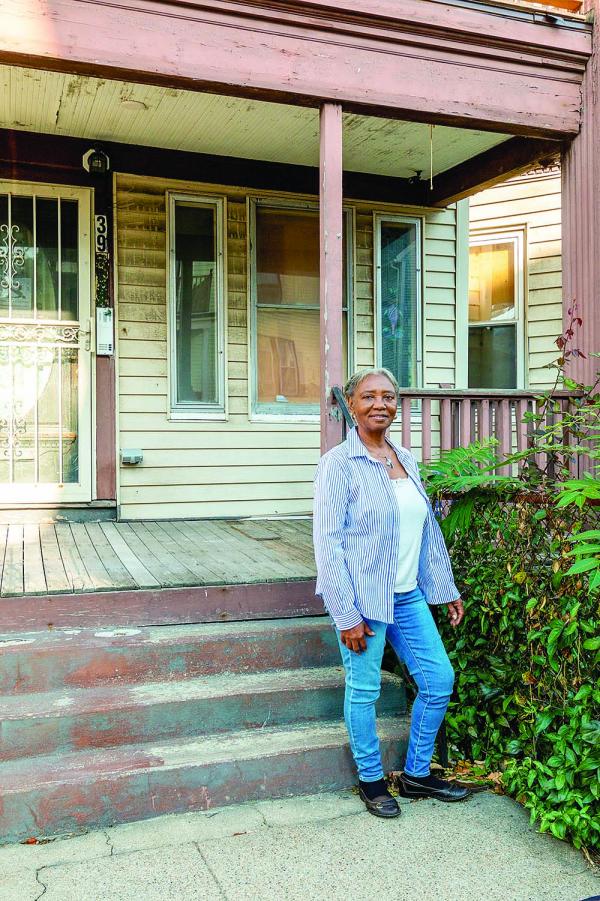 On July 4, 2019, the three-decker on Mt. Everett Street that Carol Wideman had lived in for 40 years was badly damaged by a fire caused by fireworks that destroyed the house next door. Now, the circa-1905 house is being restored for an upcoming season of This Old House, the popular home renovation series that launched in 1979 by spotlighting another Dorchester residence located just blocks away, near St. Peter's Church.
That old house, at the corner of Bowdoin and Percival Streets, became the focus of the first season of the WGBH series after the station acquired it from owner Earl Perkins, a longtime resident and active leader of the Meetinghouse Hill Civic Association.
At the time, "DIY culture" was still nascent and the now-common practice of scooping up three-deckers to renovate and convert them into condos was practically unheard of, recalled Reporter co-founder Ed Forry.
"In the 70s through redlining and similar practices, there was very little lending going on, and the result was that it depressed the market, and all of a sudden a lot of people were fleeing the city," he said.
Now, 40 seasons later, This Old House is an established national program looking to come full circle with its restoration of Wideman's home, which began recently and is expected to be completed by next spring.

The largely untouched front side of Wideman's home on Mt. Everett St.

The Mt. Everett Street home has been a part of Wideman's life for the last four decades. She raised her daughter in the second-floor apartment, completed some small renovation projects to fix the place up, and eventually moved in family members so her sisters and nephews could grow up on the first and third levels of the multifamily home.
But the structure, and all the history it contained, was nearly destroyed by an Independence Day celebration last year. 
Wideman recalled standing outside her house on a notably hot and dry day, watching in horror as an inferno caused by fireworks engulfed the house next door before the flames leapt to the rear of her home. 
"You can't imagine what it's like being outside and seeing your house catch fire," she said.

Much of the house's interior had to be gutted due to water damage.

While the front of the house was largely spared, the back sustained significant damage: flames melted the exterior siding, fire hoses caused water damage to interior walls, and the heating system in the basement, and all three kitchens and most bathrooms were rendered unusable.
Wideman, a fan of the television show with a penchant for small DIY upkeep projects herself, wrote a letter to the producers of This Old House asking them to consider her home for a renovation project. Excited that her request has been granted, Wideman is eager to see her home restored to its former glory.
"I'm looking to get it back to what it was. I don't know what their vision is, but my vision is just to restore it. I love the three-deckers, I love the architecture."

Wideman with her sister, Willie Ann.

While Wideman loves the structures, she knows that Dorchester's signature housing stock and fireworks aren't always a safe combination. She's hoping to use the project to advocate for fire safety and against the improper use of fireworks in a neighborhood with cramped backyards and closely bordering homes.
"I want to help do something about the fireworks," she said. "I would not want anybody else to go through this."