By Colin A. Young, State House News Service
May 6, 2020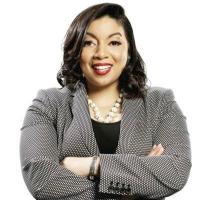 State Rep. Liz Miranda has tested positive for COVID-19 and is recuperating at home while a number of her extended family members also deal with the virus.
Miranda said she was tested for the virus Thursday at Bowdoin Street Health Center and was told Friday that her test came back positive.
In a statement posted to Facebook, the representative said "many of my family members across multiple households" also tested positive for COVID-19.
"What I want to stress is that my family is unsure about how we were exposed. Communities like Roxbury and Dorchester have seen a disproportionate level of infections and deaths from the COVID-19. Nobody is immune to this virus, and we should continue to take this disease and preventing its spread very seriously," she wrote. "It is vitally important to follow the physical distancing and sanitizing guidelines to prevent further transmission of this disease. Stay at home unless you really need to go out for essentials."
Miranda said that her symptoms and those of most of her family members have been mild.
"Since Thursday evening, I have experienced various symptoms of the virus, most notably: extreme fatigue, headaches, a dry cough, loss of taste and smell, fevers and body aches. I am currently resting at home and following the advice of medical professionals to fight this infection," she said.
Miranda, who represents parts of Roxbury and Dorchester, said she will return to working remotely when she is healthy enough to do so, but said that her office remains available to help constituents.