By Staff
November 20, 2020
The Boston Fire Department reports that a three-alarm fire that erupted around 5 a.m. on Friday at 36 Robinson St. displaced nine residents and resulted in an estimated $1 million in damage, but caused no injuries.
The department says the fire started in a carriage house behind the three decker but that the fire also did some damage to the house itself.
Spraying down hot spots (Photo by BFD):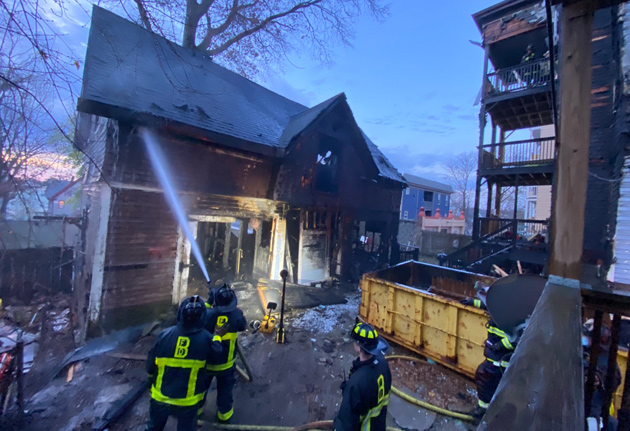 Firefighters rescued three cats.