By Katie Trojano, Reporter Staff
July 2, 2020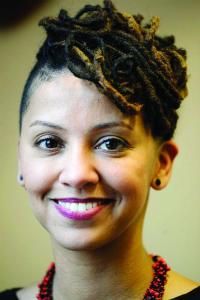 Mayor Martin Walsh last week rolled out three initiatives that he said are aimed at addressing systemic racism in Boston – an "equity and inclusion" cabinet in his administration; a new Racial Equity Fund; and the filing of a "fair housing" amendment to the city's zoning code before the end of the year.  
The announcement came a day after the City Council approved the mayor's FY21 budget in a tight 8-5 vote with dissenters saying that the operational budget could only enact "incremental change" and allow "business as usual during an unprecedented time." 
In the face of the vote, Walsh thanked the city councillors who "voted for the budget, allowing those investments to move forward and advance the work of racial justice in our city." He added, "Systemic change doesn't come from one policy or budget investment. Our goals must be to build a process for change into the way government and our society work.
"We are moving 20 percent of the BPD overtime budget to [benefit] physical and mental health programming, the safety and well-being of our young people, and the long-term success of our neighborhoods." 
Walsh said his Equity and Inclusion Cabinet would be a "first in Boston's history." On Monday, Walsh named Dr. Karilyn Crockett, a Dorchester native and lecturer at the Massachusetts Institute of Technology, to be the Chief of Equity, a new cabinet-level position.
"Karilyn is one of the most intelligent people I know, and I am so honored to welcome her back to city government to take the helm of this new role," said Walsh.
As to the Racial Equity Fund, he said, "This fund will invest in nonprofits that empower black and brown residents, in economic development, public health, youth employment, education, arts and other areas."
The initial goal is to raise $10 million in funding, with a long-term goal of $50 million, said Walsh who added that he would announce a steering committee to guide the fund this week.
"This work cannot be led by a mayor; it cannot be led by city councilors; it needs to be led by the community and this change needs to come through all of us," he said.
With respect to the zoning change, he said, "This amendment will require developers in our city to do more and to fight displacement and promote inclusion."
The Boston Planning and Development Agency is working with the Department of Neighborhood Development, the Boston Housing Authority, and the Office of Fair Housing to create a project assessment tool that Walsh said will be used to identify and address the risk of displacement, and enhance access for historically excluded communities. 
The mayor thanked District 1 Councillor Lydia Edwards, who voted yes on the budget yesterday, for her leadership on the amendment. 
"We had a meeting a couple of weeks ago and Lydia made the importance of this amendment real, about saving people's abilities to live in their communities." 
He also thanked District 8 Councillor Kenzie Bok, who voted for his budget, for her work in "drafting the language" of the amendment.
"We look forward to additional conversations with the council as a whole and the community," Walsh said. "We believe Boston will be the first city in the country with fair housing requirements written into our zoning code."