By Reporter Staff
May 4, 2021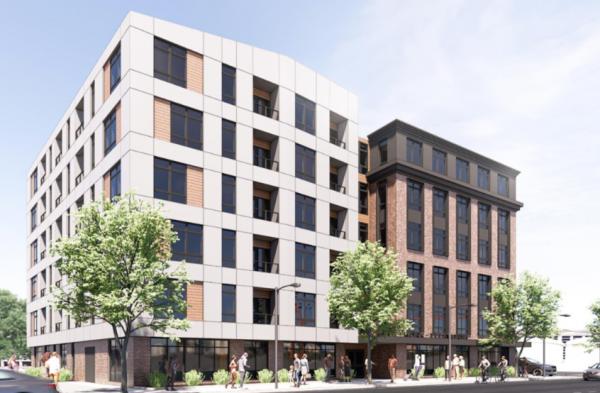 A developer filed plans with the Boston Planning and Development Agency on Monday to replace a small commercial building and a parking lot at 1320 Dorchester Ave., at Ellsworth Street, with a six-story building containing 80 studio apartments.
The units would be built under a city "compact living" pilot, which allows for units smaller than normally required. In this case, all the studios would be smaller than the 450 square feet that is normally the smallest allowed by Boston zoning.
Ten of the apartments would be rented as affordable. The plans show a rooftop deck as an "amenity" that developer Robert Raimondi is required to provide in exchange for getting the okay to build more units than usually allowed.
The plans also have indoor spaces marked off as additional "amenity" space, but do not specify exactly what they would be outfitted for.
The proposal allows for a total of six parking spaces.
Raimondi says the building is four-tenths of a mile from the Fields Corner Red Line stop, which, under the compact-living pilot, allows a developer to build smaller spaces.