By Katie Pedersen, Reporter Correspondent
May 12, 2021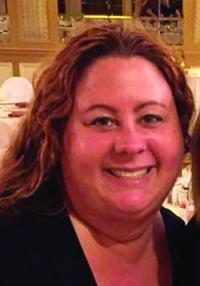 Karen Ziminski-Callender, an eighth-grade science teacher at the Richard J. Murphy School in Dorchester, never thought that she might one day be recognized for her work by the president of the United States. However, after being selected as one of six Massachusetts finalists for the 2021 Presidential Awards for Excellence in Mathematics and Science Teaching (PAEMST), she may soon get that chance.
The awards recognize one math teacher and one science teacher from every state each year. The highest honor for STEM teachers in America, PAESMT awards include a $10,000 prize from the National Science Foundation, a presidential certificate, a trip to Washington, D.C., and serious bragging rights.
"I'm rewarded every day seeing my students succeed," Ziminski-Callender said. "So, to get an award on top of that is not something that I thought would happen, and of this magnitude—it still feels sort of surreal to me. I never thought I'd get something like this."
Ziminski-Callender first started teaching 19 years ago. According to her, the decision was an easy one.
"I always wanted to be a teacher," she said. "My dad was a teacher. He was in education for 45 years, so it was something I always wanted to do."
A New Jersey native, Ziminski-Callender moved to Boston in 1997 to study at Northeastern University, where she started working in the Boston Public Schools (BPS) as a co-op student. Except for one year, she has stayed in the district ever since.
"I love Boston Public Schools," she said. "The kids are fantastic. I tried to work in the suburbs for a year to see if I would like it, and I did not. I came right back. I don't really like bouncing around because I like getting to know the kids. It's that life-long connection with the students that's really meaningful to me. It starts with getting them excited about science and learning."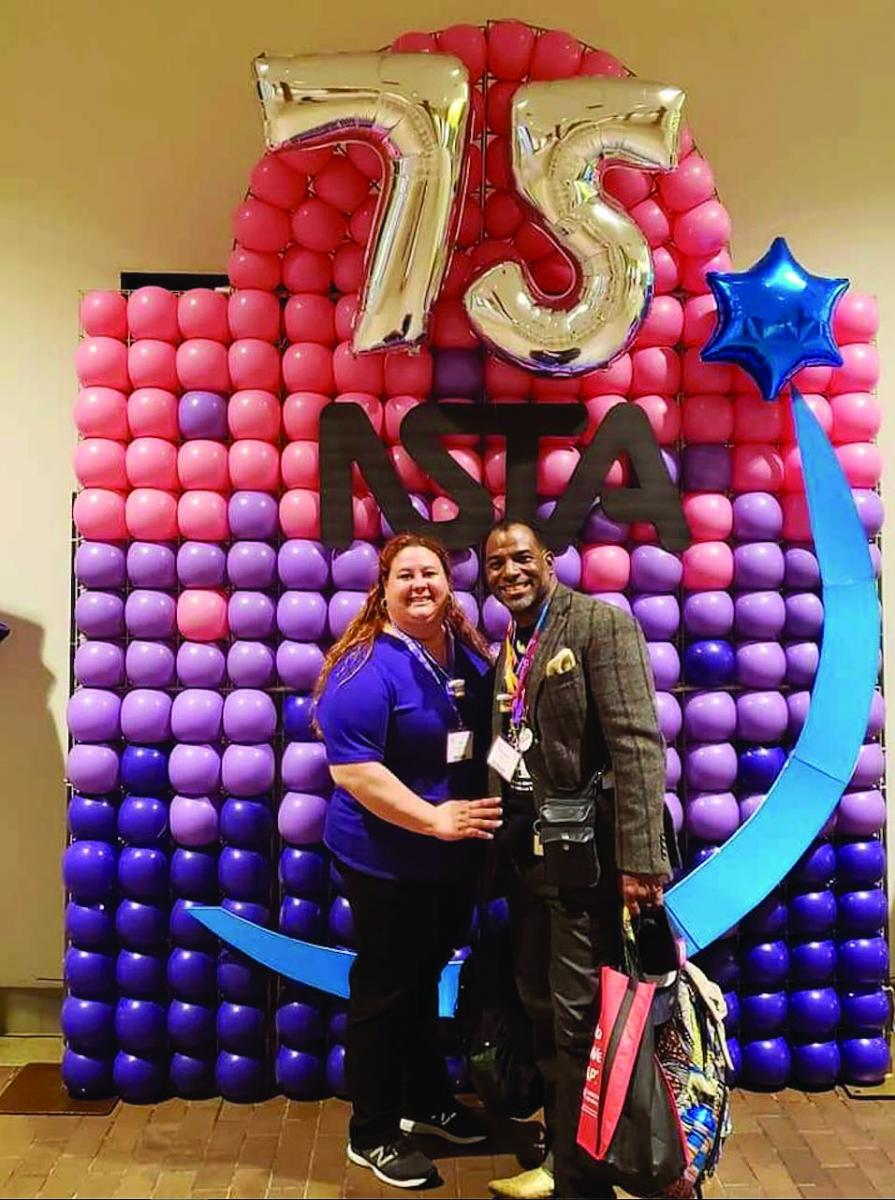 Karen Ziminski-Callender is shown with Darren Wells, a 2004 PAEMST winner.

Ziminski-Callender attributes much of her success as an educator to BPS. "My training in Boston Public Schools through the science department was phenomenal," she said. "It made me into the kind of teacher I am today. People don't realize how much training teachers in the city have and how much work they put in."
As a longtime BPS teacher, she is quick to correct what she sees as misconceptions about inner-city schools.
"The students in Dorchester are just amazing," she said. "They're so resilient, and they work so hard as long as you have that connection. To take a group of students who don't know you, and in less than six months be videotaping a lesson that the president of the United States could possibly see sends a really strong message to other areas that it's not that bad here.
And that's something I feel strongly about. It's a monumental thing that an inner-city middle school teacher is able to get this far because her students rose to the occasion. I wrote the lesson, but they made it. There's this stigma around kids in the city, but it's not the norm, and people need to realize that."
Even as the pandemic has disrupted education around the world, Ziminski-Callender has worked hard to adapt her curriculum to the challenges of online learning.
"I got creative in ways I never knew I could. I was not the most tech-savvy person, but I learned to adapt. I had to find tons of resources online. You have to make it engaging, because students are sitting there and cameras are often off. To have as much buy-in as I do, to have kids fully engaged, is really meaningful for me."
Darren Wells, a Science Teacher Leader at BPS and a 2004 PAEMST winner, nominated Ziminski-Callender for the award. The two of them have spent years working on professional development workshops for BPS and education conferences across the country together, developing a close friendship in the process.
According to Wells, Karen "is a rock star. She's a really, really hard worker, a great writer, great presenter. She's got her principal certification, vice-principal certification. She's very caring and committed to the kids. She does all these different afterschool programs. She's really good with the young people, she's really good with adults, she's really good with her own children, and she has a decent relationship with parents. It wasn't a heavy lift to nominate her. It was just getting her to understand, 'girl, you're awesome.'"