By Gintautas Dumcius, Managing Editor
September 13, 2021
A Boston University professor was pronounced dead after he was found on Saturday under a stairway that connects the Columbia Road overpass to Old Colony Avenue, next to the JFK/UMass MBTA station. David K. Jones, a Milton resident, was 40.
Boston Emergency Medical Services (EMS) responded to a passerby calling in to say a person was unconscious under the stairway.
State Police detectives with Troop H, the South Boston barracks a few steps away, responded at 1:30 p.m.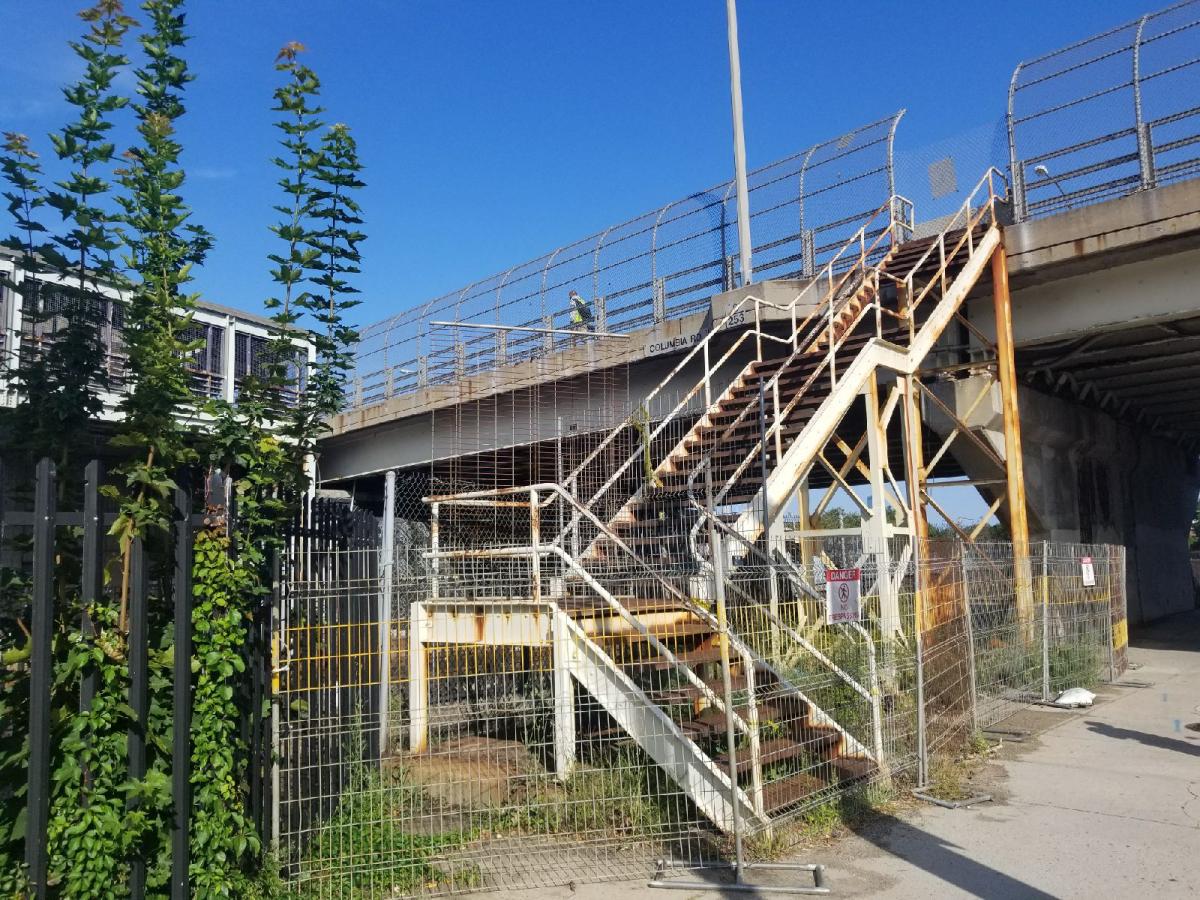 "Detectives observed a gap in the stairs above the victim, who had already been determined to be deceased," a State Police spokesperson said in a statement Monday morning. "Preliminary investigation revealed that the stairs had been deemed unsafe and closed for approximately 20 months."
The spokesperson said that the stairway was blocked to the public with a jersey barrier and a wire fence at the top entrance on Columbia Road. There was also fencing blocking access at the bottom, he said.
On Monday, the stairs featured extra fencing at the bottom and at a landing. At the top of the stairs, a concrete block was in place in front of fencing, and a sign with MBTA branding said the stairs would be closed "Until Fall 2020." A MBTA spokesperson said the stairs do not belong to the transit agency. It was not immediately clear which agency does own the stairs.
Sandro Galea, the dean of Boston University School of Public Health, notified colleagues in a Sunday letter about Jones's death. Jones was an associate professor in the school's department of health law, policy and management. He joined the school in 2014.
"He was founding Editor-in-Chief of the Public Health Post, he was awarded AUPHA's John D. Thompson Prize for Young Investigators, AcademyHealth's Outstanding Dissertation Award, and the BU School of Public Health Excellence in Teaching Award," Galea wrote. "He cared deeply about bridging research and policy, and conducted work in places as far as France and the Mississippi Delta. And above all David was a wonderful human being, living with integrity and a deep commitment to all we do."
A Go Fund Me page to assist the victim's family has already generated nearly $60,000.