By Seth Daniel, Reporter Columnist
June 17, 2021
This coming Saturday, Boston will celebrate the first-ever official Juneteenth holiday here, though it has been observed for a long time in Texas as an occasion of unity and reconnection on the anniversary of the day slaves in Galveston found out they were freed.
As the story goes, and I heard this in Texas, they left the plantations and farms where they were held captive and began long – or possibly short – journeys to reconnect with family. The modern Juneteenth is an evolving holiday here in Boston, but one that certainly involves reconnecting and unifying.
The subject of enslaved people learning about their freedom actually has a really strong connection to my neighborhood, West of Washington (WOW). William Tolman Carlton was one of the original families in our neighborhood and he became a famous painter and teacher in his own right. He is most famous for his depiction of slaves in the middle of the night somewhere in the South, counting the minutes on Dec. 31, 1862, before they officially became free through the Emancipation Proclamation.
The painting is called "Watch Meeting – Waiting for the Hour," and to this day a copy hangs prominently in the White House. Carlton, from what I can tell, was connected to prominent abolitionists in Boston, including William Lloyd Garrison. However, he and his family were original WOW residents and, from my research, Carlton himself grew up on the corner of Thane and Harvard Streets. His family appears to have had an estate where several brick apartment buildings now stand, and they continued to have a presence in the neighborhood well into the 1940s.
At the end of Athelwold and Norwell sits an odd home that never really seemed to fit in with the three-deckers, massive Colonials, and less-ornate Victorians that populate the streets over here. With a little help from Earl Taylor at the Dorchester Historical Society, I put together a pretty good case for this odd house being the home of William T. Carlton, and perhaps the place where he painted the famous 'Watch Meeting' painting – a copy of which now hangs at the White House in the Lincoln Bedroom. It was above his desk. It was a gift from Garrison and others in Boston after the Emancipation Proclamation.
After Lincoln's assassination, Carlton's painting disappeared from the White House, never to be found again. In the 1970s, the Republican Party came across a copy in New York City, purchased it, and gifted it to the White House. It was then placed back in Lincoln's bedroom.
Ironically, and going back to the basis of all this, Carlton's painting is often mistaken as a depiction of the first Juneteenth celebration in 1865. That is not correct, but on this Juneteenth, perhaps it's a fitting tribute to think about the man from WOW whose art so vividly captured the moment of freedom for those so horribly oppressed for hundreds of years.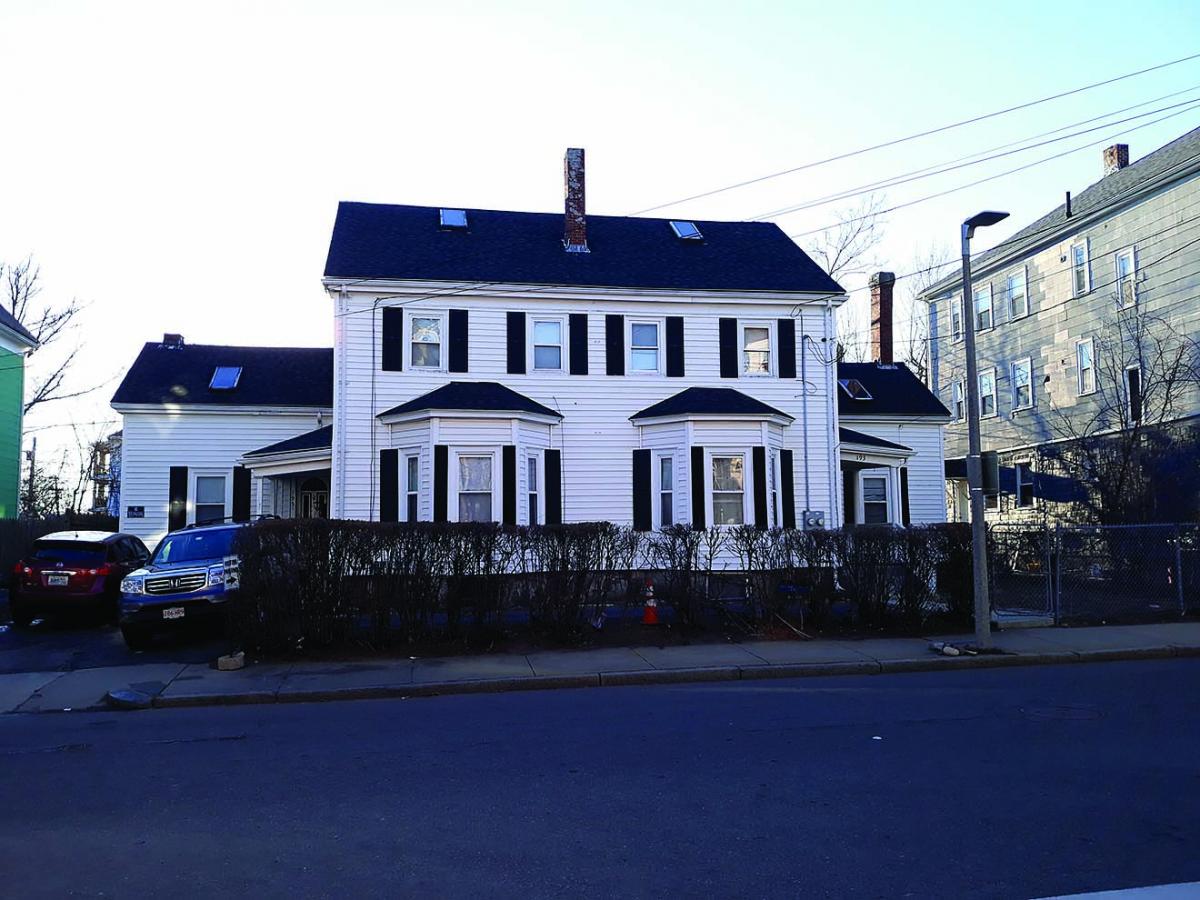 This house west of Washington looks to be the home and studio of noted painter William Tolman Carlton.
As an aside, Carlton's family was also very prominent in the formation of the WOW neighborhood as well. If you've ever driven up Millet Street, you might wonder what that name is all about. In fact, it is Carlton's mother's maiden name – Mary Jane (Millet) Carlton.
While Norwell Street is a speedway nowadays, at one time it was named Kelton Street, which was the original name of the Carlton family before they changed it upon arriving in Boston from Europe.
In the garden, the joke's on them

If you're like me, then you've probably put your garden out and it's going berserk. The combination of sunny weather and frequent gushing rains has made good for the beginnings of the tomatoes, cukes, green beans, even the peppers. Despite the sobering reality of Covid-19 last year, it was a banner year in the garden and I expect more of the same this year.
I keep my garden out in front of the house. A lot of people might think that odd, but I enjoy it because it draws in a lot of comments and makes new friends fast. However, in the old days, it also invited in vandals who thought they might get a quick take on the fruits of my labor.
One of the funniest pieces of thievery was about 15 years ago when I decided to grow cauliflower. I had never grown it before and I'll never grow it again. After months and months of watching the big green leaves grow taller and taller, no cauliflower seemed to sprout out.
In fact, it wasn't until early fall that I got a small cauliflower that emerged inside the greens, and it was only about the size of my fist. Kinda silly to go through all that when a much larger store-bought version costs a little over two dollars. 
So it was that my cauliflower stood tall, and must have caught the eye of one hungry soul passing by. One morning I woke up and saw that one of my large cauliflowers had been absconded with. A trail of dirt drifted up the street and then died out around the corner. Someone had just ripped it out of the ground – root and all. It hadn't been easy; I could see from their footprints how they'd struggled. You might think I would feel a little burnt with my front-yard garden, but the joke was on our fair thief. Maybe you know or maybe you don't, but a half-done cauliflower looks almost identical to many types of greens. I'm all but certain our produce pirate thought they'd gotten away with a nice batch of greens. 
But not so.
Again, the joke was on our bandit because I know that if you try to boil cauliflower leaves, they smell like the most awful skunk Sulphur you can imagine. All that said, I took solace in knowing my loss was their stinky situation.
Again with the fireworks

This week I was already kept up well into the wee hours by some firework fiends out in the schoolyard shooting off Roman Candles and other cheesy July 4th money-wasters. This happens every year to some extent on the west side of Dorchester – probably the last 20 or more years really. However, I think we can all agree that last year – all over the neighborhood – the fireworks situation was not sustainable for those who had to work or be active before 2 p.m.
So we're in early June and the nonsense has started. Here's to hoping we don't have a curtain call on last year's maddening performance.
Seth Daniel has been a resident of the West of Washington neighborhood for the last two decades and enjoys re-telling stories of the oddities and edginess that are part of living in that part of Dorchester.