By Gintautas Dumcius, Managing Editor
June 22, 2021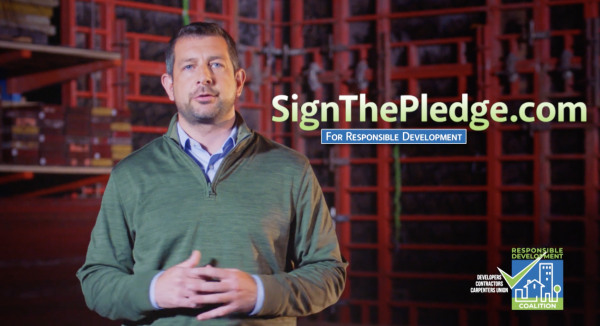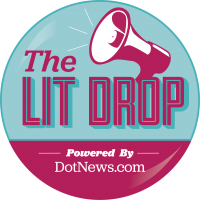 All six major mayoral candidates have signed a pledge pushed by a newly launched coalition that involves a Dorchester-based union and local developers.
The pledge, from the Responsible Development Coalition, calls for candidates to support union jobs, equal pay, and energy efficiency in real estate development.
For much more Boston-based political news, see The Lit Drop, powered by DotNews.com and the Dorchester Reporter.
City Councillor At-Large Michelle Wu was the first to sign on, a few hours after the coalition's launch last Wednesday. South End state Rep. Jon Santiago and City Councillors Andrea Campbell and Annissa Essaibi George followed, as did Acting Mayor Kim Janey and John Barros, the city's former economic development chief.
The new coalition is chaired by Joe Byrne, the executive secretary treasurer of the North Atlantic States Regional Council of Carpenters. Jim Grossmann, a founding partner, is the founder of RISE Construction Management. Intercontinental Real Estate Corporation is also a member of the new coalition.
"Responsible developers and contractors offer local people equal opportunity for good-paying union jobs that help provide those who live in our neighborhoods the wages needed to stay in them," Byrne said in explaining the coalition's name.
The coalition is planning a July 15 mayoral forum and this week released a television ad and two radio ads.
The ads, as part of a $500,000 blitz, begin airing Wednesday, June 23. The television ad is available here.
Jackson Group Media is helping with advertising and media efforts on the coalition's behalf.
There won't be a candidate endorsement from the coalition. "This is less about picking a candidate and more about aligning values with us," Grossmann said. "We've been partners with the carpenters from day one. So, when we think about the political realm, and what that means, this is really a values-driven venture for us."
Byrne said the carpenters union plans to keep tabs on who takes the pledge and make an endorsement on its own.
"We will be going to construction sites and events around the city to let people know who has signed," he said.
Former Mayor Marty Walsh, a longtime union leader turned labor secretary for President Biden, isn't involved in the coalition's effort, according to Byrne.
In a statement, Byrne said the July 15 forum "will offer our coalition and Boston voters an opportunity to hear a robust conversation about Boston's future and how building shapes our ability to protect our neighborhoods while providing a more inclusive and equitable future that helps all Bostonians."