By Gintautas Dumcius, Managing Editor
June 16, 2021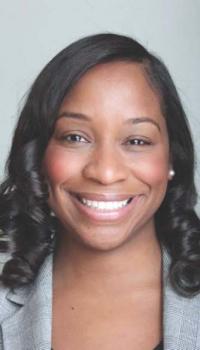 Outside political groups are teeing up for the Boston mayoral race as the Sept. 14 preliminary approaches, with some bold-faced names, including Netflix CEO Reed Hastings, pouring money into one of the groups.
"Better Boston," a group seeking to help elect City Councillor Andrea Campbell as mayor, pulled in $776,000 from donors and spent $93,000 on digital ad production and placement, according to regulatory filings with an independent state agency tasked with tracking such activity.
Known as super political action committees, or super PACs, groups such as "Better Boston" can raise and spend unlimited amounts of money. While restricted from coordinating with the campaigns they support, they have become a staple of election cycles as the groups seek to raise their chosen candidate's name recognition or take aim at opponents.
Super PACs spent millions of dollars in the 2013 mayoral race, with union-aligned groups backing Marty Walsh, a longtime labor leader and state representative, and groups with business world ties supporting John Connolly, then a city councillor at-large.
Seven years later, "Better Boston," formed in March of this year and run by Sonia Alleyne, a Dorchester resident and former Sovereign Bank executive, declares on its fundraising page that it's backing Campbell, who represents parts of Dorchester and Mattapan on the City Council, because she "knows how to harness innovation and lead our city with empathy."
Asked whether they plan to move into radio and TV ads, Alleyne told the Reporter, "We're still formulating everything we would do."
"We're just continuing to support Andrea Campbell as much as we can, to make sure the voters know who she is," she said.
Its donors, including from Hastings, who contributed $125,000, were disclosed in a June 7 regulatory filing, with their names and job titles, if any.
They include, among others: Andrew Balson, a former Bain Capital executive ($125,000); Stig Leschly; former Amazon.com executive and CEO of charter school operator Match Education, ($100,000); former state judge Nonnie Burnes ($100,000); Jonathan Kraft, president of the New England Patriots ($25,000); and Joseph Maher, who worked as general counsel for Steward Health Care ($10,000).
Campbell is one of six major candidates running for mayor. The others are acting Mayor Kim Janey, City Councillors Michelle Wu and Annissa Essaibi George, state Rep. Jon Santiago and John Barros, who served as Walsh's economic development chief.
A second group formed last month, calling itself "Boston Turnout Project." The group hasn't yet offered up its spending plans or donors, but listed Jason Burrell, who, like Wu, has ties to US Sen. Elizabeth Warren, as its chairman. Both worked on Warren's Senate campaign and Warren has endorsed Wu in the mayoral contest. The group didn't respond to a request for comment.
In the 2013 mayoral race, the tsunami of super PAC spending came in when the race was down to Walsh and Connolly. But there was a lesser wave eight days before the 2013 preliminary, which featured a dozen candidates: An outside group called Neighborhoods United spent $72,000 on two radio ads promoting the candidacy of former health care executive Bill Walczak. The committee was chaired by the late Boston attorney Herb Gleason, a friend of Walczak's. Separately, Felix G. Arroyo received a boost from a political action committee with ties to a group focused on Latino civic engagement and a union that he once worked for. That PAC ended up spending $20,000, most of it on canvassing potential voters.
That spending was dwarfed in the final, as unions funneled millions to groups backing Walsh's candidacy.
Whether history repeats, and whether more super PACs are on the way for this year's crop of candidates, bears close watching.