By Bill Forry, Editor
February 26, 2021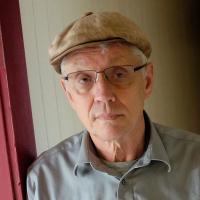 One of Dorchester's most acclaimed and critically important youth service agencies will close its doors permanently this weekend.
Dorchester Youth Collaborative (DYC), located in the heart of Fields Corner, will cease operations after a decision by its board of directors, according to executive director Emmett Folgert, who founded the organization in 1981.
Related from 2020: Fields Corner refuge renews its mission in pandemic
In a statement, Folgert said: "For a year it has been extremely difficult, often impossible for us to operate our programs safely due to the COVID-19 pandemic. We are speaking with our funders about transferring their donations to other nonprofit agencies who are able to operate during this crisis.
"We are not closing due to a lack of funding, health, or personnel issues. We are closing due to the pandemic," Folgert said.
"It has been our privilege and an honor to work with the wonderful youth of Boston and their families over the years. We are doing our best to help them find supports and opportunities from other community agencies. While the agency will close, as individuals we will continue to advocate for youth from under resourced communities. We will try to find ways to help create the opportunities they deserve when safety allows."
DYC has served as a haven for thousands of kids, teens and young adults, many of whom live within walking distance of its Dorchester Avenue headquarters. The agency has been hailed for working to steer vulnerable kids and teens away from gangs and towards opportunities in jobs and the arts.
-Developing story-