By Daniel Sheehan, Reporter Staff
February 10, 2021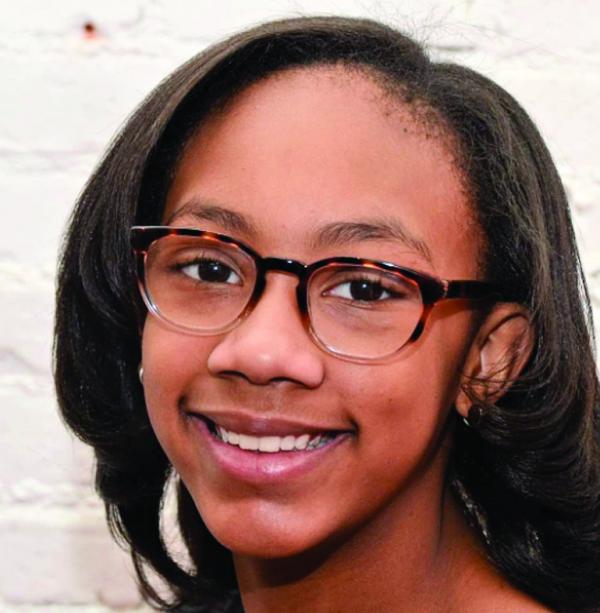 A seventh grader at Helen Y. Davis Leadership Academy in Fields Corner is behind a new "Covid self-care" workshop for girls ages 10-14 that will take place next week over February break.
Jay'dha Rackard,12, a South End resident, explained to the Reporter that she saw an opportunity to teach her peers some necessary self-care skills and practices.
After applying for and winning a $20,000 grant, Rackard set about organizing a Covid-safe workshop that will take place Monday through Friday, Feb. 15-19, from 11 a.m.-3 p.m. each day.
"I wanted to advocate and speak up for people that need self-care, to help with their health, and help teach other kids how to care for themselves," said Rackard. "To me, self-care is taking care of yourself when you're feeling down, helping yourself feel better, and taking care of your body. It could just mean watching movies, stretching, cooking, or doing something you like. It's about doing things for yourself that make you feel better."
At the workshop, which will be hosted at a spacious studio in Hyde Park, girls will be given supplies to make face and body scrubs, lip gloss, bath bombs, and t-shirts, as well as take lessons on self-care, meditation, self-expression through poetry, dance and yoga, and participate in a photoshoot.
All supplies, including PPE, will be provided for the participants. Lunch and a snack will be included. Girls in the workshop for 12-14 year olds will even be given their own laptop. 
Rackard pointed out that while self-care tools and resources are particularly vital during the ongoing global health crisis, not everyone necessarily has access to those tools. Giving girls the skills and tools to care for themselves will set them up for healthier habits and lifestyles down the road, she reasoned.
"The idea is to teach them that they can be doing self-care, too, at home or on their own time," said Rackard. "It's showing them what it means to empower yourself."
A few slots remain open for next week's workshop. For more information and to download an application, email Jay'dha at jbrackard@gmail.com