By Reporter Staff
December 4, 2021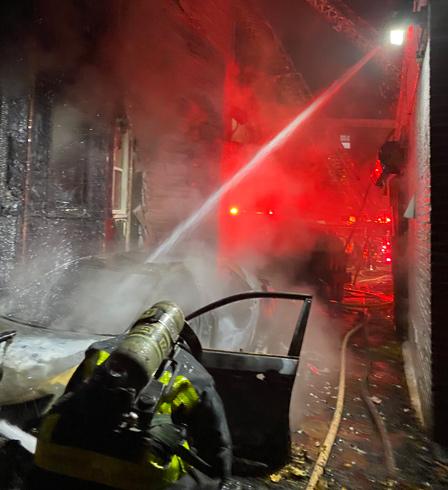 The Boston Fire Department fire ire was showing on all three floors of 383 Geneva Ave. in Dorchester when firefighters arrived around 8:30 p.m. on Saturday.
The fire was immediately escalated to a second alarm.
By 9:11 p.m., firefighters had knocked down the fire but were continuing to pour water on hot spots to keep them from flaring up, the department says.
The department reports 12 people were displaced. Simba the cat was rescued. Two firefighters suffered minor injuries.
Simba (photo by BFD):