By State House News Service
February 22, 2021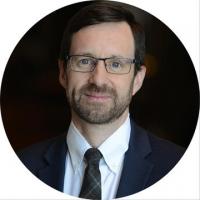 As Boston Mayor Marty Walsh prepares to leave City Hall for the labor secretary's post in the Biden administration, Boston City Council President Kim Janey is turning to City Hall veteran Chris Osgoog to help lead her team when she becomes acting mayor.
In anticipation of becoming mayor, Janey on Friday named Osgood, who previously served as Walsh's chief of the streets, transportation and sanitation, as her chief of staff. A graduate of City Year, Haverford College and the Harvard Business School, Osgood co-founded the Mayor's Office of New Urban Mechanics and joined the city in 2006, serving as a mayoral policy advisor.
Janey also named Mary Churchill as chief of policy and planning, Stephanie Garrett-Stearns and Samuel Hurtado as senior advisors to the mayor, Omar Boukili as senior advisor on COVID-19 response and strategic initiatives, and Lindsey Butler as deputy chief of policy.
Churchill, of Roxbury, was previously the associate dean for strategic initiatives and community engagement at the newly established Wheelock College of Education and Human Development at Boston University. She is also on the board of the Massachusetts Network of Women Leaders in Higher Education.
Garrett-Stearns, of West Roxbury, was previously vice president of communications and fund development for The Community Builders Inc., an organization she first joined in 2011.
Hurtado, of Roxbury, was previously chief of staff to City Council President Janey and is a founder and the former executive director of South Boston en Accion (SBEA). He was also part of the Boston School Reform Project at Massachusetts Advocates for Children where he focused on the rights of English language learners.
Boukili most recently served as incident commander for the City of Somerville's COVID-19 Emergency Response Team, and has held other senior leadership positions in municipal government in both Somerville and Revere. Butler is an environmental epidemiologist with a Ph.D. in Environmental Health from the Boston University School of Public Health where her research focuses on the health impacts of climate change and environmental pollutants.