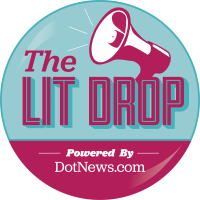 Mayor Martin Walsh breezed through his confirmation hearing Thursday morning in front of the US Senate Committee on Health, Education, Labor & Pensions in Washington, D.C.
The committee of Senators will review and later vote to approve or deny President Biden's nomination of Walsh to be the US Labor Secretary.
Get your City Hall election news fix at The Lit Drop.
After more than two and a half hours of statements and questioning, Walsh's confirmation hearing came to a close. While Sen. Patty Murray (D- WA,) committee chair, did not release specifics on when a vote will be scheduled, she indicated that it will likely be soon.
"It is my intention to schedule a vote in committee on Mayor Walsh's nomination as quickly as possible so we can move his nomination forward and he can begin the important work as Secretary of Labor," she said.
Opening the hearing, Murray told Walsh: "I hope we will be able to confirm you quickly, because we do not have a minute to delay."
"It is clear Mayor Walsh has the right experience leadership and priorities to proctor workers during this critical moment," she added, citing his long labor history and covid-19 response in Boston.
Murray explained that Walsh would testify first and then Senators will each have five minutes to ask him questions.
Ranking member Sen. Richard Burr (R-NC) told Walsh: "You quite frankly have the experience and qualifications to be the Secretary of Labor." Congratulates him on nomination and welcomes Lorrie Higgins as well. "This is a job that needs to be filled today."
Burr indicated he'll support Walsh's confirmation.
"I hope you can commit to doing the job the right way and I think you will," he said.
Sen. Elizabeth Warren introduced Walsh, saying: "I am really happy to be here after four years of a Trump Labor Department that did its best to undermine workers, Marty will be a Secretary of Labor that actually supports workers," she said, "I trust Marty to look out for America's working men and women because he has a strong record of doing exactly that."
Warren point favorably to Walsh's local covid-19 response, racial equity work, emergency childcare program and the Boston Resiliency Fund.
"Deep-down he is a good man who believes that government can and should serve the people,"says Warren.
Mayor Walsh offered an opening statement next.
"Thank you Sen. Warren, my friend, for that kind introduction. I want to thank President Biden and VP Harris, I share their commitment to the health and safety of the working people in carrying them through this pandemic," he said.
Walsh said of worker protections, fair wages and treatment, access to mental health substance use treatment services, "These are not just policies to me, I live them."
He added: "Throughout my career, I've led by listening, collaborating and building partnerships. That's how, if confirmed, I will lead the Department of Labor."
In the first round of questions, Sen. Bernie Sanders (D-VT), who was himself a potential candidate for Labor Secretary, congratulated Walsh for his leadership in Boston, asked how a $15 dollar minimum wage is working in the city, and whether or not he would support increasing the federal minimum wage if confirmed.
Walsh replied: "When I think about the minimum wage on the federal level it's been the same for 11 years... it's
impossible to raise a family of 1 on that... I definitely support raising the minimum wage & I know that President Biden has made that part of the plan as well."
Sanders also asked how Walsh would tackle systemic racism, sexism, and closing the wealth gap.
"First and foremost, we need to have more conversations around the country. I don't think there are enough conversations going on. I've seen it happen in Boston where we all get to the table and there's little disagreement, the issue is how we move the ideas forward," said Walsh.
Sen. Roger Marshall (R-Kansas) asked Walsh about the cost of living in Boston, where did he get his last cup of coffee and for how much? Walsh says: "Probably Doughboy's Donuts and it was about $1.75."
Marshall also asked about "de-funding the police," noting that this is something he opposes.
Walsh replied: "That was not a 'defund' movement, we shifted 12 million from our police budget into programs like mental health, trauma counseling to deal with the issues we were facing in Boston."
Sen. Chris Murphy (D- Connecticut) asked Walsh about his commitment to supporting supplying resources for those dealing with mental health issues and substance abuse disorders.
Walsh said "definitely" adding, "When somebody has a mental health or substance abuse issue and they are willing to get help, you have a moment in time to make that happen. If you miss that moment you might lose them."
Sen. Tim Kaine (D- Virginia) said he has "a soft spot for Irish Catholic mayors that grow up in pro-union households," adding that Walsh should look to the examples set in states like Virginia during the beginning of the pandemic in looking at what OSHA (Occupational Safety and Health Administration) might do in terms of its temporary standard.
Kaine also asked how Walsh would work towards supporting infrastructure improvements and making sure people are prepared and trained for those jobs
"The Department of Labor can save lives when it comes to standards and working with OSHA, enhancing opportunities and pay equity, we can also expand mental health and substance... There are lot of areas within the DOL that are pro-worker, but it's also pro-economy," said Walsh.