By Gintautas Dumcius, Managing Editor
June 30, 2021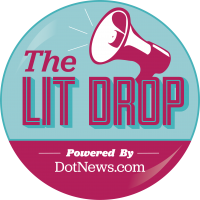 The six major mayoral candidates on Tuesday laid out their plans for dealing with homelessness and economic development in the city's Newmarket area, an industrial neighborhood that is also a hub for addiction and recovery services.
The Newmarket Business Association, the South End Forum, Dudley Street Neighborhood Initiative, Pine Street Inn, and the Andrew Square and McCormack Civic Associations hosted the morning forum, which took place at the nearby headquarters of Suffolk Construction. WCVB-Channel 5's Karen Holmes Ward served as the moderator.
The forum came hours after the release of a poll from Suffolk University and the Boston Globe offering a snapshot of the race.
The poll surveyed 500 likely preliminary voters between June 23 and June 26. Asked about their first choice, 23.4 percent said City Councillor at-Large Michelle Wu had their vote in the Sept. 14 preliminary, which will narrow the field to two candidates. Acting Mayor Kim Janey was the choice of 21.6 percent of those surveyed.
For much more Boston-based political news, see The Lit Drop, powered by DotNews.com and the Dorchester Reporter.
They were followed by Councillor at-Large Annissa Essaibi George (14.4 percent), District 4 Councillor Andrea Campbell (10.8 percent), South End state Rep. Jon Santiago (4.6 percent), and John Barros, former Mayor Marty Walsh's economic development chief (1.8 percent).
The six came together under one roof and in-person to talk about the challenges facing Newmarket, which has 8,300 jobs, a number that is 1.3 percent of the city's total, according to the city's planning agency. Forty percent of the workers live in Dorchester and Roxbury. The area also serves the city's most vulnerable residents.
At the forum, the candidates were pressed on long-term treatment facilities and several advocated for a regional approach.
Essaibi George called for bringing back the Long Island campus, reopening it for recovery services and rebuilding the bridge to the Harbor site, which has been the subject of a legal battle between Boston and the neighboring city of Quincy, which controls the road leading to the proposed bridge. She also said a ferry service should be explored.
Said Barros: "Boston can't carry the entire load." He noted that additional mental health facilities and more dormitories are needed because state officials have cut back on the number of beds.
Barros added that the city should establish a team of social workers and mental health professionals who work 24 hours a day, 7 days a week around the area to deal with the homeless and drug dealing occurring in there. "Our politicians are failing them right now," he said.
Janey, the acting mayor, offered a rebuttal of sorts in saying, "We are working on these issues every single day," and moving people from tents to housing.
Campbell said she had pressed Walsh when he was mayor to do more and focus on tapping vacant city lots. The city still needs to step up, she said, and invest in improving shelters.
Wu noted that she previously visited emergency shelters in the city, including the one on Long Island a week before the old bridge leading to it came down. Affordable housing is key, she said, because she saw how hard it was to find a bed.
"We need to tackle the root causes of this issue," said Wu.
Santiago, a physician who lives nearby in the South End, said there is also a lack of coordination among law enforcement and security services.
"We're not going to arrest our way out of this," he said, so officers must be provided skills, training and additional support staff to help with handling the area's homelessness and drug problems.
During a lightning round, all agreed that methadone, used for dealing with opioid use disorder, should be more readily available in pharmacies, and they all backed the creation of a business improvement district (BID) for Newmarket. All of them also supported the electrification of the Fairmount commuter rail line, which transportation advocates say could speed up train service and improve air quality.
When the topic turned to development, most of the candidates agreed that streamlining was necessary, as critics of the city's development process say everything takes too long.
Wu, who has called for the abolishment of the Boston Planning and Development Agency (BPDA), pointed to "outdated" zoning codes, while Barros, noting his tenure in the Walsh administration, said city officials should make sure they're implementing plans already discussed.
"We've got a lot of plans on the shelf," he said. "Let's move forward with them."