By Seth Daniel, Special to the Reporter and Gintautas Dumcius, Managing Editor
October 12, 2021
With the Red Sox and a mayoral race dominating headlines and television sets, many Boston voters haven't tuned into the City Council at-large contest.
Forty-five percent of likely voters say they don't know whom they will vote for on the council balloting, according to a new survey of likely voters from the MassINC Polling Group.
On Nov. 2, voters will get to choose the four citywide winners from among eight contenders.
The poll of 501 likely voters — conducted for the Dorchester Reporter, the Boston Foundation and WBUR — showed incumbents Julia Mejia and Michael Flaherty in the top two slots. Mejia, a Dominican Republic native and Dorchester resident who was elected in 2020, received 21 percent, while Flaherty, a South Boston native who topped the September preliminary, took 20 percent.
Source: The MassINC Polling Group
Attorney Ruthzee Louijeune tied for third in the poll, the same as she did in the preliminary, which winnowed the field to eight from seventeen candidates. Louijeune, who worked on Sen. Elizabeth Warren's 2020 presidential campaign, garnered 16 percent approval in the MassINC poll.
Former Dorchester teacher Erin Murphy, who ran in 2019, also came in third, followed by social worker Carla Monteiro at 13 percent, former City Hall aide David Halbert at 12 percent, South Boston ironworker Bridget Nee-Walsh at 11 percent, and perennial candidate Althea Garrison at 8 percent.
Left: Ruthzee Louijuene Right: Erin Murphy
As city councillors have become more assertive over the last decade, helped along by a mayor willing to share credit, the four at-large seats have proved to be a political training ground and launch pad for advancement in mayoral campaigns and, in the case of Ayanna Pressley, a Congressional run that knocked off a 10-term Democrat. Other at-large councillors and their aides have later taken lucrative and influential jobs in the private and nonprofit sectors.
Councillors At-Large Annissa Essaibi George and Michelle Wu parlayed their time as citywide legislators into winning the September preliminary for mayor, and their decisions to leave their seats for a chance at the mayor's chair again offered an opportunity to this year's crop of at-large contenders.
Louijeune's playbook involves dropping into as many places as possible ahead of the November election, a packed daily schedule not unlike the late Mayor Thomas Menino kept.  That can mean Haitian radio in the morning, and meet and greets in Charlestown in the evening, she said.
"I was just on with a Haitian radio program speaking Haitian Kreyol," she said in an interview last Thursday. "A lot of the Haitian community is very excited about having me on the Council because it means representation at City Hall for the Haitian community…But I certainly try to get my message across to a broader audience.
Asked about her third-place finish in the preliminary, she said having grown up in Boston – in Mattapan – and spending her professional life in Boston, allowed her to lean on friendships and relationships all over the city that went back decades.
"More people know who I am now," she said.
Murphy, the former Dorchester teacher, finished fourth in the preliminary on Sept. 14.
"Once people meet me and we can have a conversation, I know I can win them over," said the former kindergarten teacher who lives in the Adams Village area. "We budget our time and get into neighborhoods where we think we can do better…Even if I don't always look like them or live in the same neighborhood as them, I will show up and listen to them."
She previously ran in 2019, falling short but setting her sights on this year's at-large race.
"I had a base where I could jump into East Boston and Charlestown and go into Hyde Park," she said. "The last time, in 2019, I was wondering where should I go and if there was someone I should talk to that I didn't know. Having that head start from 2019 was really helpful."
Murphy got a boost last week when her candidacy was endorsed by US Rep. Stephen Lynch.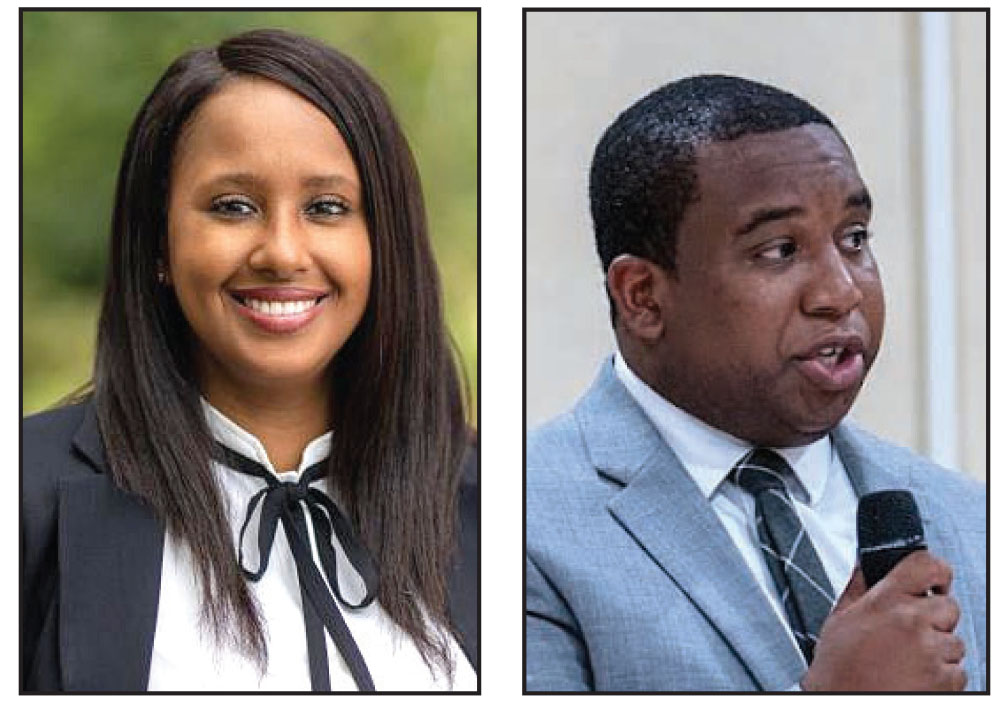 Left: Carla Monteiro Right: David Halbert
Monteiro, a Dorchester resident who finished fifth in the preliminary, touts her skills as a social worker and someone who has had to make do with less.
"Finishing fifth has definitely changed the energy," she said. "People kept saying it wasn't my race and that I wasn't a viable candidate. I heard that over and over again because I didn't raise as much money. I'm from an underserved community and I'm a social worker and I don't have access to donors. We worked really hard to reach voters and we proved we are a hard-working group."
She is running on a "Basic Needs" platform, indicating that she wants to see resources directed to those who need it most so they can find success. "I truly believe people can do well if they have access to services," she said.
Meanwhile, many of Halbert supporters have spoken to the fact that they would like the perspective of a Black man in a citywide role – something that hasn't happened in the last 40 years. The sixth-place finisher in the preliminary, Halbert said he often speaks about being the only Black man in the race, but not with the idea of elevating his voice over other voices. He said it's more like making sure every instrument in an orchestra is present to make the best music.
"If you think about an orchestra, you can pull any one instrument out and it's still music, but it doesn't sound right," he said. "Something is missing; some part of the music isn't being played. We have had an instrument missing on the City Council for a long time."
Nee-Walsh, the ironworker, came in behind Garrison in the preliminary. She held her final election kickoff at Loco last week, touting support from South Boston's elected officials, including Congressman Lynch.
"When we get a good person who recognizes the challenges but is willing to step up, it's our responsibility to support them and that's why I'm here," Lynch, a former ironworker himself, said at the event.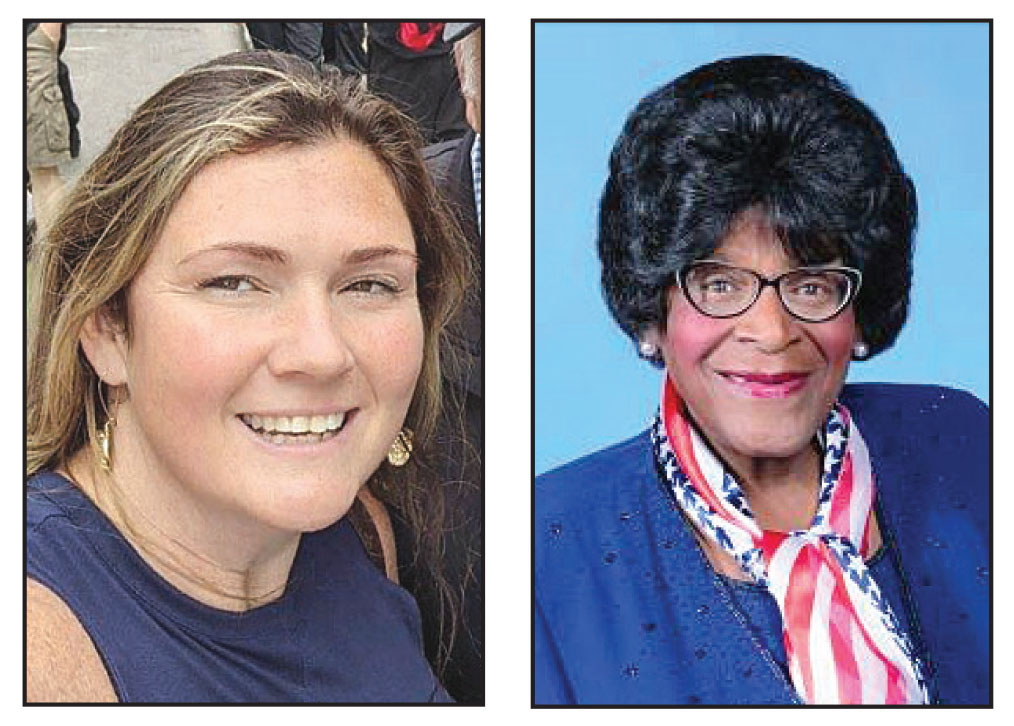 Left: Bridget Nee-Walsh Right: Althea Garrison