By Tom Mulvoy, Associate Editor
July 14, 2021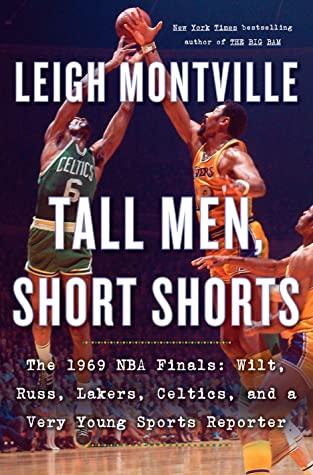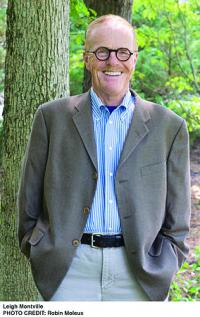 Leigh Montville was a 25-year-old second-year man on the sports staff of the Boston Evening Globe in 1969 when his editor, Ernie Roberts, assigned him to help with the coverage of the city's indomitable professional basketball team, the Celtics. The team's center for the ages (and coach), Bill Russell, the backcourt Joneses, Sam and K.C., a relentless two-way forward, John Havlicek, and their mates in green and white were, despite an uninspiring (for them) season record, en route to winning their 11th NBA championship in 13 years.
For Bostonians, it was a highly satisfying campaign that ended with the defeat of the high-octane Los Angeles Lakers, who employed the legendary Wilt Chamberlain, a legendary scoring machine, and a cast of all-stars in a seven-game final series that ended on May 5.
Some 51 years later, Montville, who left the Globe in the mid-1980s to join Sports Illustrated and, after that, to write well-received books about Babe Ruth, Ted Williams, Evel Knievel, Muhammad Ali, Dale Earnhardt, and Manute Bol, decided he had a story to tell about what he had done and seen and heard and surmised and written as the final series played out on the floors of Boston Garden and The Forum in Los Angeles. The bubble he found himself in included press tables, interview rooms, hotel lobbies, hotel bars, and red-eye cross-country flights.
There is plenty about the seven games in this account, but the narrative flows, too, when the traveling circus is away from the arenas. Here, Montville, the self-styled Bright Young Man, takes everything in and tries to assess where he fit in that untidy yet attractive setting where there is a great deal going on.
Of course, there's atmospheric context to every chapter, which Montville acknowledges in passages throughout the book; 1969 was a very interesting year that started with a political bang: Richard Nixon's first inauguration. In mid-year, Neil Armstrong stepped onto the moon; and in the fall, the Celtics began a new season without Bill Russell for the first time since December 1956. But the author's memory and his writing are focused on the micro-realm of a professional basketball presentation that featured much that was unseen and unheard by those listening on the radio or watching on television, which was a spotty affair in the two hometowns that year as blackouts were maintained on several occasions to protect the credibility and financial upside to the teams of paid-for seats.
Players were accessible and talkative wherever reporters found them (Russell himself sent a daily report to the Globe during the series, for about $200 each, Montville figured). They provided off-court snippets about happenings, many of them relevant to the larger story, each in its own way.
In a section that comes off the page with a sharp edge of sadness, Montville redresses himself (for the umpteenth time, his words suggest) for his silence at the press table when the Celtics played the Knicks in New York earlier in the season. A Globe colleague sitting next to him gave vent to his bigotry by loudly and repeatedly using the N-word while talking about the game being played in front of them. He writes:
"I have thought for all these years of the things I should have done. I should have told [him] to shut up. Right away, I should have done that. If he didn't shut up, I should have grabbed him, done something. … I should have reported all this to someone at the Globe on our return. I should have decided never to talk to him again. I should have done any of this stuff. I did nothing."
The young Montville's mind wanders with a sort of discipline as the games played on. There's the panoply of the basketball drama, of course, but also his first brush with Celtics poohbah Red Auerbach's personality; there are his keenly etched sketches of colleague and competitor sportswriters, of bit players on court and off; there are his simple-term elucidations of player and coaching strategy, all set out against a contemporary background now best gleaned from history books.
The pages of "Tall Men, Short Shorts" run along smoothly, like the Celtics of '69 on a fast break. The names of the players and the events the author chronicles will surely resonate with those who remember when Boston Celtics basketball ruled all, especially the Lakers from the Left Coast. There's a lot of fun in it. To those who today can't imagine how a basketball game without three-pointers can be real, I suggest they pull up a chair and take a read. I think it will be worth their time.

Tom Mulvoy was a copy editor on the overnight sports desk of the Boston Evening Globe in 1969, and more often than not did the final editing on and wrote the headlines over Leigh Montville's stories.