By Reporter Staff
June 18, 2021
The Boston Fire Department reports responded to 15 Castlerock St. at 2:50 a.m. on Friday for what turned into a three-alarm fire.
The residents - four adults and two children - were evacuated safely. One cat on a ledge was rescued, but another died in the fire - which totally destroyed the building's rear porches.
Cat awaiting rescue (photo by BFD):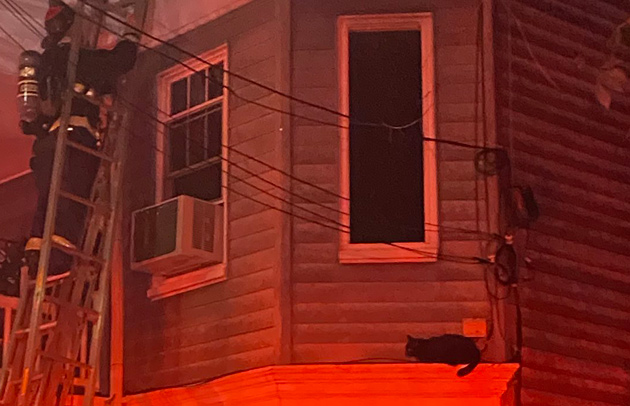 Damage was estimated at $800,000.