By Ed Forry
December 22, 2021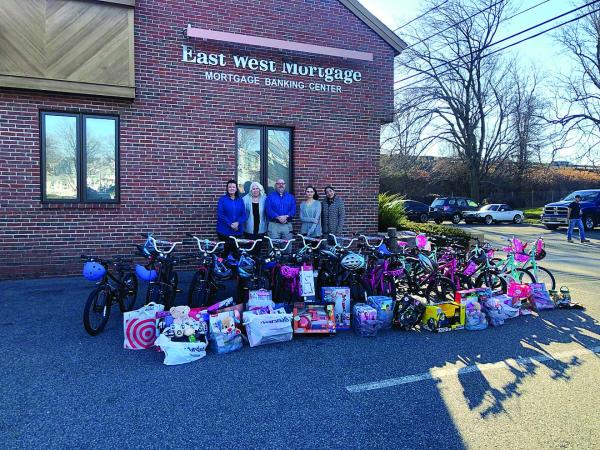 Employees of East West Mortgage on Hallet Street participated in donating and assembling $5,000 in holiday gifts for children in the annual ABCD Christmas Toy Drive.
"We went out and bought 26 bikes and 26 helmets, and over a few days we assembled them," said company president Steve Borgerson. He said they purchased $700 worth of additional toys, and the staff joined in to wrap the gifts. The toys were delivered to the ABCD Dorchester site on Claybourne Street on Dec. 17.
"The ABCD Toy Drive aims to bring some extra joy to our neighbors in need during the holiday season," the anti-poverty agency said in an online posting. "Every year, with the support of donors like East West Mortgage, we distribute upwards of 6,000 toys to more than 720 families. For more information, call 617-348-6559 or email give@bostonabcd.org.