By Staff
September 6, 2022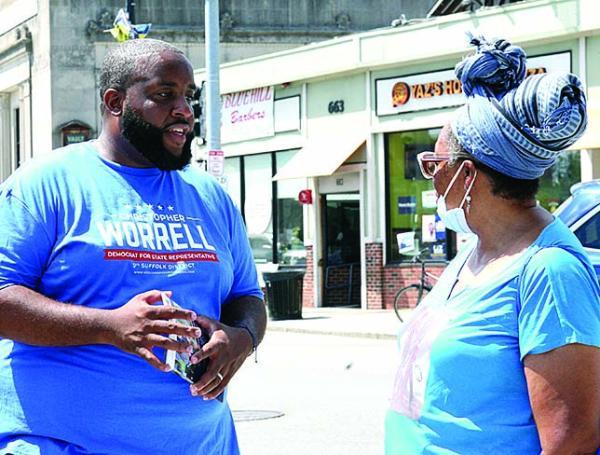 Chris Worrell has secured the Democratic nomination for state representative in the Fifth Suffolk district.
Worrell, 36, is a Dorchester native and the brother of City Councillor Brian Worrell, who represents District 4 on the Boston City Council.
He is running to succeed state Rep. Liz Miranda, who will give up the House seat as she seeks election to the state senate.
A Hewins Street native who lives on Normandy Street with his wife and two young children, Worrell previously worked for state Sen. Nick Collins as a community liaison and then moved to City Hall for a job with the Boston Planning and Development Agency (BPDA).
He defeated Danielson Tavares and Althea Garrison, a former state representative and city councillor.
In a recent story in the Reporter, Chris Worrell spoke about his family's political rise.
"We're not trying to be the Owens or the Bolling families," he said, referring to two prominent Boston political dynasties. "We're just trying to be the Worrells and bring change to a community we live in and that really needs it…It's not a power trip, it's two brothers loving their community."