By Reporter Staff
September 8, 2022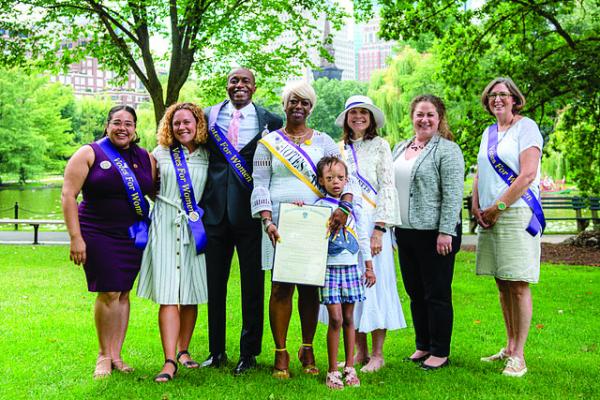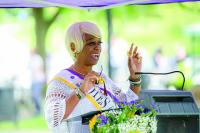 Women's Equality Day at the Boston Public Garden on Aug. 24 celebrated the 102nd anniversary of the passage of the 19th Amendment that gave many women in the United States the right to vote with an event hosted by Suffrage100MA and the Boston Mayor's Office of Women's Advancement that discussed reproductive rights and voting access. 
Speakers included Mary-dith Tuitt of Dorchester, vice president of Suffrage100MA, state Sen. Becca Rausch, and representatives from League of Women Voters, MassNOW, and Planned Parenthood. 
Boston City Hall and Plaza was lit in purple last Friday in honor of Women's Equality Day, which is celebrated annually on Aug. 26.