By Bill Walczak, Reporter Columnist
July 12, 2023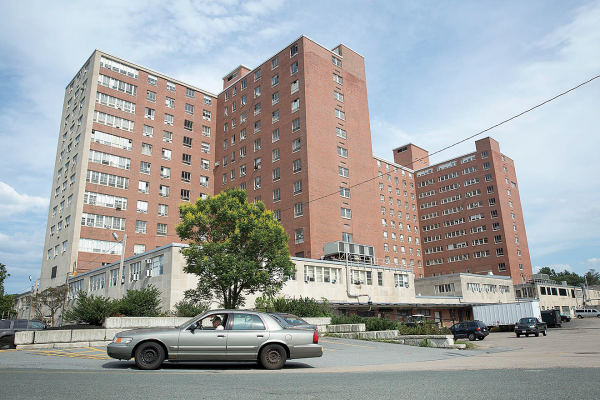 This June was Earth's warmest month in the history of recorded temperatures, according to the European Union's Copernicus Climate Service. Independence Day set another record – it was the hottest day ever logged on the earth. On July 5, 38 million Americans were living under a heat alert. It will likely get much worse, and urban areas are particularly at great risk due to the lack of trees, density of housing, and ubiquitous asphalt.
We know that trees are an essential part of removing carbon dioxide from the atmosphere and preventing heat islands from developing. A study by Ohio State University and Chung-Ang University in South Korea shows that urban neighborhoods near small groves of trees can experience lower temperatures by as much as five degrees. Under these circumstances, we need to be very careful when it comes to planning in our dense urban areas.
Which is why it is alarming that the Boston Globe recently endorsed taking a part of Franklin Park that is currently occupied by the Shattuck Hospital to create segregated housing for persons enduring homelessness and its attendant challenges.
Franklin Park, which was designed by America's greatest landscape architect, Frederick Law Olmsted, contained a 13-acre meadow at its Morton Street edge that was taken for the hospital in 1949. Since that taking, many organizations and individuals, including former governors Mike Dukakis and Bill Weld, have declared that it was a bad decision and that the land should be returned to the Boston Parks Department.
Urban park land clearly was not cherished 74 years ago. Perhaps the leaders of the day didn't know about the health and environmental benefits that trees deliver, or about the importance of parkland in the growth and development of children, or maybe they were just looking for a low-cost site for a state hospital.
When the plan to demolish the hospital was announced in 2019, I was among the people who believed that the state would acknowledge the mistake of building on city park land and return the meadow to the Parks Department. I was mistaken.
Instead, it announced that the land will be used for 75 to 100 units of housing for individuals experiencing homelessness – despite the availability of an alternative nearby location that could be used for that purpose now owned by the MBTA that is closer to the Forest Hills T station.
A more preferable, more humane approach would be to create decentralized clusters of housing for these individuals throughout the metropolitan area. I stress metropolitan because this is a metropolitan responsibility, which shouldn't fall solely on Boston.
Since the state's original proposal was aired, the numbers have increased to 405 units of housing for formerly homeless people, 326 beds for substance abuse treatment, and 120 emergency shelter beds to be built on the Shattuck land in Franklin Park, leading to speculation that this plan is merely a way to move the homeless community at the area known as "Mass. & Cass" to Franklin Park.
A few observations: Boston has determined that our city will be greatly harmed by global warming. The 2016 "Climate Ready Boston" report indicated that the number of days annually that Boston will experience temperatures of over 90 degrees will likely increase from 10 to 60 by 2070, with serious negative impacts on health. This can be mitigated by greatly increasing our tree canopy, which in some city reports actually decreased over the last twenty years.
There are very few locations in Boston with 13 acres of land to expand the tree canopy, and that kind of space doesn't exist in the Dorchester/Roxbury/Mattapan area – except for the Shattuck land.
Park land needs to be considered sacred as the planet heats up. The notion of taking land from the jewel of the world-renowned Emerald Necklace for housing is bizarre. I can't imagine that other cities that consider themselves "world class"would consider taking land from their premier parks for housing.
But if the state decides to move forward with this precedent-setting idea, will such housing be considered for other park land in our metropolitan area? We know that homelessness is a problem that has no short-term solution. Where will the next park location for housing be?
One thing we've learned over the years is that segregating impoverished people into geographically restricted areas is a recipe for failure. Why are we segregating 800+ impoverished people in an isolated area? The people who want to do this say that it's impossible to site such housing, but that belies the recent decision to re-cast the Comfort Inn on Morrissey Boulevard into housing for 99 individuals who are formerly homeless. There are currently hundreds of units of dispersed housing for such individuals integrated into greater Boston neighborhoods with few problems.
This is an opportunity for political leadership to act. Our Commonwealth needs to generate a plan to share the moral responsibility of housing the homeless among us with the cities and towns of metropolitan Boston. That should make siting of housing and services easier if it is perceived to be a shared responsibility. The way our state and city have handled the Shattuck issue set up an unnecessary battle between people who want to help homeless people and people who want open space in their densely packed neighborhoods. We need and deserve both.