By Gintautas Dumcius, Managing Editor
March 1, 2023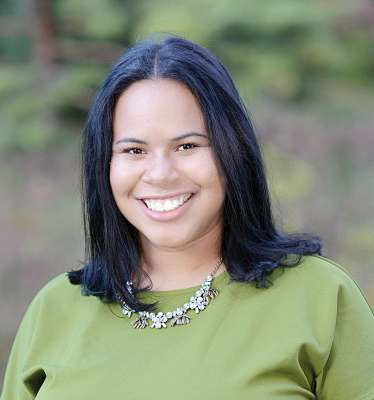 Thousands of people spent a summer evening in Fields Corner last year flowing through a Dorchester Avenue scene filled with vendors who were selling grilled meat and seafood as part of a "night market" in Boston's "Little Saigon" neighborhood.
The event was "wildly popular," as Segun Idowu, Mayor Wu's chief of economic opportunity, put it. "I think the huge turnout shows the hunger for more events that are happening at night," Idowu said as he introduced reporters to the city's new "director of nightlife economy," Corean Reynolds. Her first day on the job will be next Monday.
She'll be directing an effort to figure out the direction of nightlife the city as the pandemic recedes. Her charge extends beyond Boston proper and into the neighborhoods as city officials seek to make Boston more of a 24-hour city. Working with colleagues in Idowu's department, including new director of tourism John Borders IV, she will also be tasked with helping residents build generational wealth, ensure initiatives are family friendly, and help retain workers.
Idowu's department is working to build up the city's squares and community corridors; looking at more equitably distributing liquor licenses, which have typically gone to wealthy white establishments, and supporting small businesses.
"All of this is tied together," Idowu said, adding that the city's 23 neighborhoods will benefit from Reynolds's initiatives.
His department also wants to go beyond accommodating the young professionals who typically flood the downtown area at night, and listen to what parents and older residents have to say about their night time lives beyond dinner or swinging by the neighborhood bar.
Reynolds, who grew up on Chicago's South Side, is leaving the Boston Foundation, where she was the director of economic inclusion and cofounder and manager of the foundation's business equity fund, which aimed to help finance Black and Latino entrepreneurs. Her resume also includes a stint with the state's gambling regulator, where she worked on workforce, supplier, and diversity development.
Reynolds is a Jamaica Plain resident who previously lived in Mattapan, which is "close to my heart," she said. She wants to put a spotlight on Dorchester and Mattapan, and their LGBT, Asian and Pacific Islander, and Haitian communities. "The culture is what we would highlight," she said. "That's an asset that we have."
Asked about her ideal night on the town, Reynolds name checked The Pearl restaurant in Dorchester's South Bay area, as well as Mida in the South End.
Idowu noted that her purview isn't just late night activities like going out to clubs. "You will not be seeing her on a nightly basis to make sure you're having a good time at restaurants and clubs," he quipped.
Her focus, Reynolds said, will be on long-term solutions, and meeting officials across the city and the country to work on bringing them about. "A part of my job is to really be a connector and listening ear so we know what those issues are and address them," she said.
"We just want to think holistically about what nightlife could look like," Idowu added.
The city prides itself on its sports and pubs, Reynolds added, "but what else do we have to offer? How can we make Boston's nightlife more inclusive?"
Reynolds has visited Barcelona and Austin, which have a "unique cultural identity." Boston has a cultural identity, too, but "we have some growing to do," she said.
Transportation is a key obstacle to her goals. The MBTA is in crisis mode, with irregular and unreliable service amid federal scrutiny over safety issues.
But even before the pandemic, the T's schedule wasn't conducive to a vibrant nightlife, with a 1 a.m. shutdown time that left workers and customers scrambling for other modes of transportation. "That doesn't necessarily work for a 24-hour city," Reynolds said.
Public safety is another issue. "We need to ensure that people feel safe when they're going out," she said. "That is paramount. We can't get people on the streets if they feel their safety is at harm.
Idowu, noting that Wu wants to see the city's population increase to 800,000 people, up from the current 650,000 number, said that "the city is ready for a more vibrant nightlife. This is the city leaning in."