By Reporter Staff
September 28, 2023
The Boston Home's annual Resident Art Show celebrated the creativity and talent of the Home's residents, with work by 25 artists on exhibit during an evening event on Sept. 14.
The Boston Home, located at the corner of Dorchester Avenue and Gallivan Boulevard, gives its residents ample opportunities to explore their creative sides with classes and programs. Art instructors assist and advise them on how to express their vision.
The show in The Home's garden included seasonal hors d'oeuvres and a live jazz performance by the Jeff Williams Ensemble. All sales of original art directly benefit the artists. Notecards and gift items are available for purchase to benefit The Boston Home Art Program.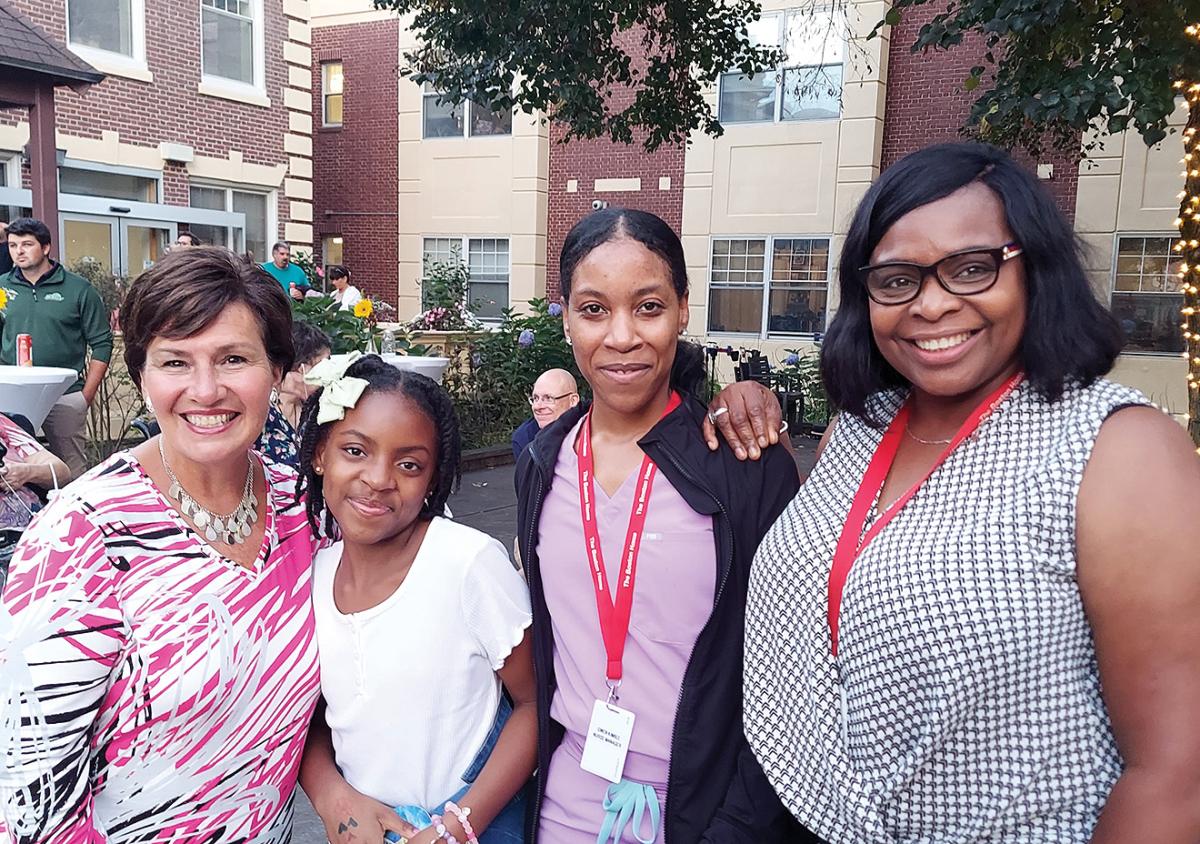 CEO Christine Reilly, Gwendolyn Kimble with her daughter, and Josee Louis-Jean.