By Gintautas Dumcius, Managing Editor
May 9, 2023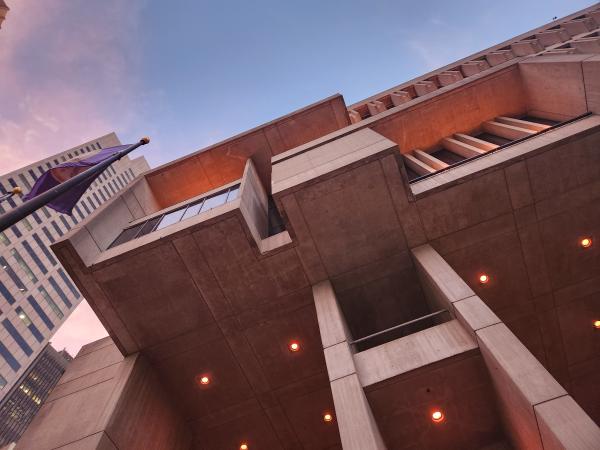 Dorchester resident John FitzGerald, the 41-year-old son of a legendary state lawmaker and a veteran of City Hall, has joined the race to succeed District 3 Councillor Frank Baker.
The field has continued to grow since Baker's April 20 announcement that he wouldn't run for reelection. Meetinghouse Hill activist Jennifer Johnson and Fields Corner schoolteacher Joel Richards had announced runs while Baker was still considering another term. Army veteran and former State House aide Pat O'Brien of Adams Village and Barry Lawton of Savin Hill-Uphams Corner, also a former State House aide, have announced campaigns in the last few weeks. Rosalind Wornum, a housing activist who lives in the Ashmont area, told the Reporter she will likely run a District 3 run, joining yet others who appear to still be considering a campaign.
FitzGerald, an Adams Village resident who has held various positions within mayoral administrations and the Boston Planning and Development Agency (BPDA) over the last 17 years, picked up signature-gathering papers on Monday.
He grew up watching his late father, Mission Hill state Rep. Kevin Fitzgerald, at work in his district and at the State House. "That makes me want to turn around and provide that for my children, and for other people in this district, who are trying to raise a family, make ends meet," he said." The capital G in his surname is a tribute to his paternal grandfather.
His father, first elected to the state Legislature in 1975, where he served until 2002, died of cancer in 2007 at the age of 57.
FitzGerald moved to Adams Village ten years ago. His wife, Meghan, is a teacher with the Quincy Public Schools, and they have three children, ages 6, 4, and 2.
FitzGerald fondly recalls heading with his father to the McKeon Post when he was 11 years old for boxing classes in the basement. "I'd get beat up by the tough Dorchester kids," he quipped. "It was a great learning experience."
His resume includes ten years as a project manager for the Boston Planning and Development Agency, then known as the Boston Redevelopment Authority. He was also a city liaison in Boston's unsuccessful bid for the 2024 Olympics, and deputy director of the planning effort known as Imagine Boston 2030. He also worked in the office of John Barros, Mayor Walsh's economic development chief.
"I think 17 years in City Hall has given me a unique experience in how the building operates and works," he said, and added, "I think given the family background and being from that political family has given me unique experience."
FitzGerald supported Walsh's runs for mayor, and has drawn some members of Team Walsh onto his team for the District 3 run, hiring Cam Charbonnier, a Walsh hand, as his campaign consultant. Walsh, when he was a state lawmaker, served with FitzGerald's father.
Charbonnier ran Annissa Essaibi George's 2021 mayoral campaign and served as the Massachusetts state director for Joe Biden's 2020 presidential campaign.
FitzGerald, who is the BPDA's deputy director of operations for real estate, said he plans to use vacation and personal time to campaign for the District 3 seat.
Wornum, a 56-year-old single parent of four, says she is still deciding whether she runs for District 3, but added that a campaign is likely. She pulled nomination papers last week. She works closely with City Life/Vida Urbana, a community organization focused on housing, and serves as a parent liaison for enrollment at the Davis Leadership Academy in Fields Corner.
Wornum said she was motivated to get involved in housing activism after she nearly lost her Ashmont home in a divorce proceeding. Three of her four children are in college, and a fourth is at the Neighborhood House Charter School.
She noted that she has been encouraged to run by state Sen. Liz Miranda, state Rep. Chynah Tyler, and Councillors Erin Murphy and Tania Fernandes Anderson. Wornum has previously worked on Michelle Wu's 2021 mayoral campaign and Miranda's 2022 Senate run.
The last day for filing nomination papers with the city's elections department is Tues., May 23, and the preliminary election and final election are currently scheduled for Sept. 12 and Nov. 7.
Some of those dates could shift as incumbent councillors grapple with a court order mandating a redrawing of the boundaries of the district seats. A federal judge sent councillors back to the drawing board in deciding this week that a lawsuit against the map, alleging that the Council wrongly used race as a predominant factor in its deliberations, had a shot at succeeding.