By Simón Rios, WBUR Reporter
February 14, 2018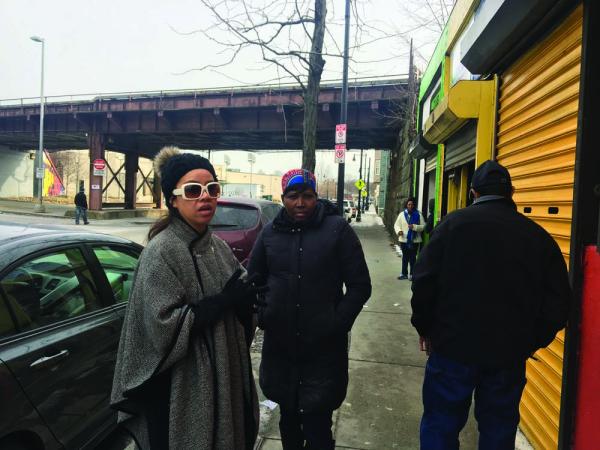 A row of mom-and-pop stores on Geneva Avenue was shut down for health code violations Friday, forcing business owners to contend with a crash in income and mounting bills.
The city's Inspectional Services Department gave the order after inspectors said they found a raw sewage leak that constituted an "imminent health hazard violation." Now it's on the building's owner to fix the problem.
"It's too much [I'm losing]," said Ana Semedo, owner of the restaurant Cape Verdean Taste, one of four businesses affected by the leak.
Semedo estimates she missed out on more than $3,000 in sales on Friday and Saturday, and she has no idea when she'll be allowed to reopen and pay her $2,000 monthly rent.
On Tuesday, the fifth day her business had been closed, Semedo said: "I have a lot of stuff in the cooler, a lot of that stuff is just trash."
The restaurant's health permit — as well as the permit of Ramirez Grocery next door — were temporarily suspended by the city. Other businesses affected include a hair salon and a barbershop.
The building's owner, Badra Syed, owns at least seven other properties in Boston, city records show. Syed said he's in the process of hiring a contractor, and hopes to reopen at some point next week (the week of Sunday, February 18).