By Daniel Sheehan, Reporter Staff
July 1, 2020
At a drive-thru event in front of their school last Thursday, seniors from the Boston Arts Academy received their diplomas and care packages purchased through funds raised by the BAA Foundation's "103 Reasons to Give" campaign, an initiative that raised nearly $264,000 for a senior class that saw most of its year-end traditions and festivities cancelled by COVID-19.
"We're immensely grateful that the community chose to support BAA's diverse, talented, and hardworking graduates during this unprecedented time," said BAA Foundation President Denella Clark.

Greg Holt, chair of the Music Department, with student Mariana Gomez Rivera of East Boston.

"Many of BAA's 103 graduates are set to become the first in their families to pursue higher education. The generosity of our donors will help ensure they are fully prepared to succeed in the next stage of their academic careers and lives."
Ninety-seven percent of the Class of 2020 is continuing on to higher education, with graduates attending Carnegie Mellon University, New York University's Tisch School of the Arts, Berklee College of Music, MassArt, and UMass Amherst, among other schools.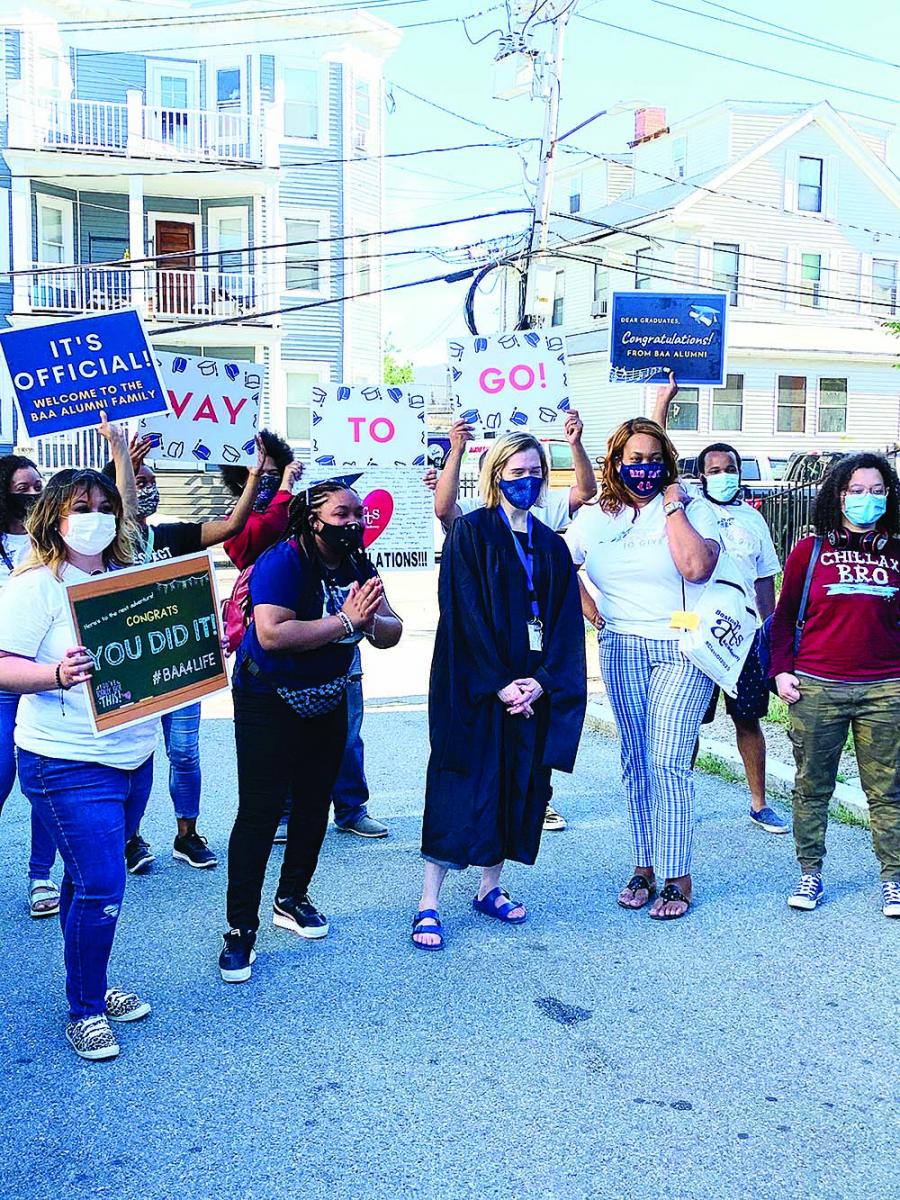 Denella J. Clark, President, Boston Arts Academy Foundation; Anne Clark, BAA Head of School; and BAA alumni greeted graduates.

"Our senior year certainly did not conclude the way many of us had imagined," said Nalany Guerrier, Class of 2020 and student body president. "However, the challenges our class has faced over the last few months have strengthened our collective desire to change our city and our world for the better. We are thankful that our community has shown that, even during difficult times, young artist-scholars are worth supporting and empowering."