By Daniel Sheehan, Reporter Staff
April 22, 2020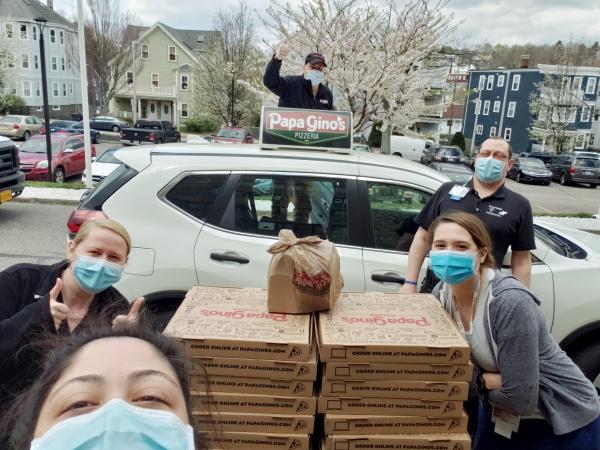 Donations continue to roll in for Carney Hospital staff.

• Papa Gino's delivered lunch to Carney Hospital last Thursday as a continuation of its "Every Day Heroes" program, an initiative through which the regional pizza chain and D'Angelo sandwich shops--both owned by New England Authentic Eats, LLC-- donate meals to healthcare facilities fighting the outbreak of COVID-19 in New England communities. Each donation delivers 16 X-Large Papa Gino's Cheese Pizzas or 5 D'Angelo's Sandwich Boxes that include 10 sandwiches each to dedicated doctors, nurses and other healthcare workers. The restaurants plan to deliver meals to healthcare workers at facilities across New England every week for the next nine weeks.
• Wahlburgers is the latest restaurant chain to rally around local healthcare workers. A tweet from actor and Dorchester native Mark Wahlberg last Friday revealed that his brother Paul paid a visit to Carney Hospital with a donation of food in tow: "My brother Paul delivered @Wahlburgers to the staff at Carney Hospital in our hometown of Dorchester, MA today! Grateful to be able to pay it forward to the hospital where my siblings and I visited way too many times as kids. Thanks to all our healthcare heroes around the world!"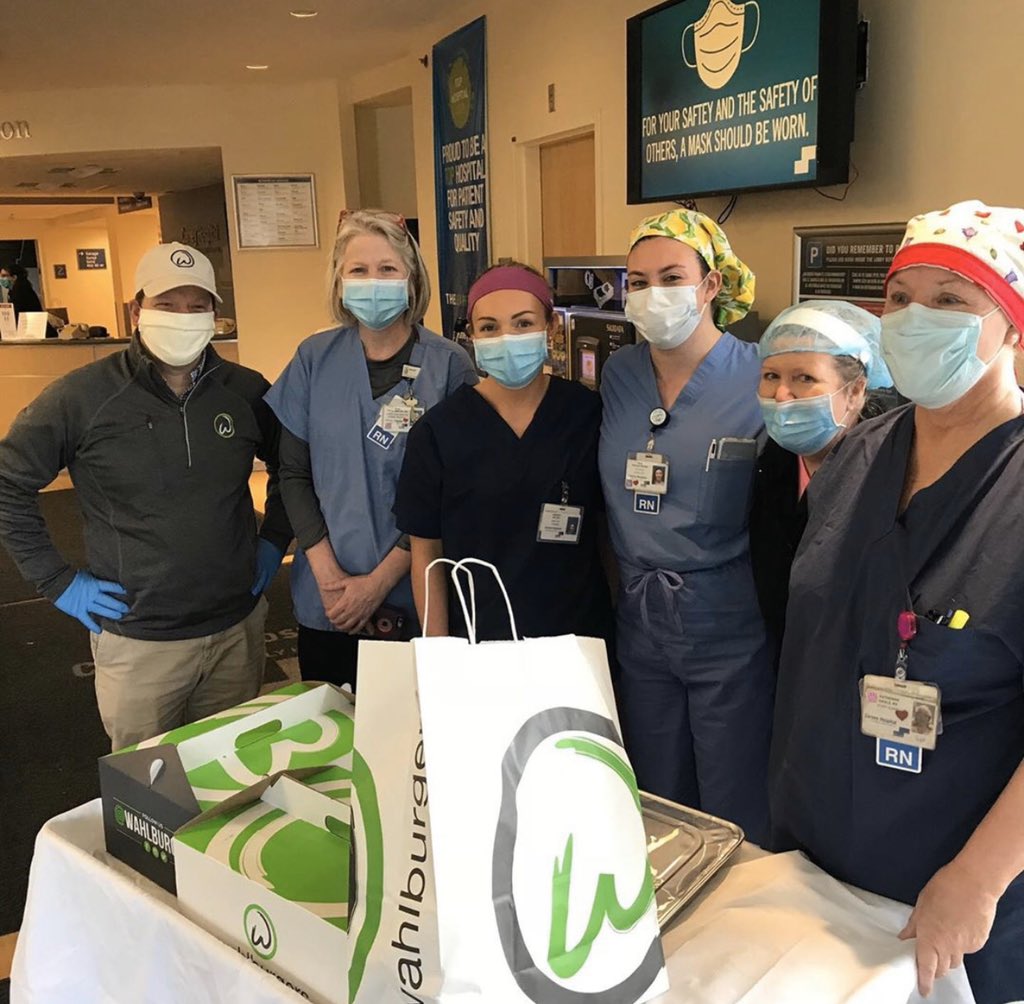 • Last Friday, Sweet Life Bakery & Cafe announced they were "somewhat back into the swing of things" thanks to a catering order of 40 boxed lunches that made its way to "a group of hardworking nurses." The Lower Mills cafe remains temporarily closed to the public, but plans to reopen May 15.
• Ripple Cafe in Ashmont remains open for takeout and delivery via GrubHub. Coffee, tea, breakfast sandwiches, and baked goods all available to-go.