By Daniel Sheehan, Reporter Staff
April 29, 2020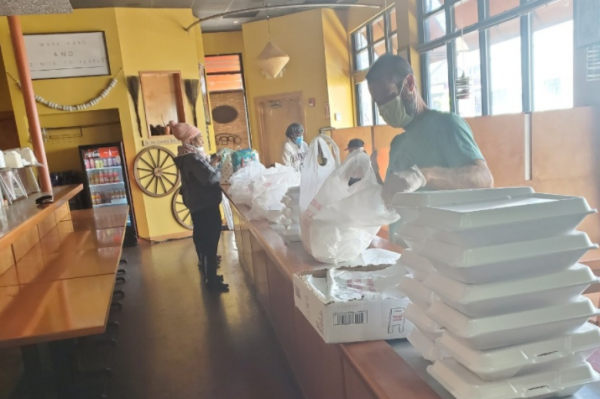 - The Massachusetts Health Council has started a campaign to help employers and communities by bringing food to the indispensable staff at community health centers, long term care facilities and YMCA childcare centers. So far in Dorchester, the MHC has partnered with Boston Pizza Grill to serve 50 people at the Uphams Corner Health Center on April 10, Pat's Pizza and Catering to serve 60 people at the Boston Home on April 16, and Chipotle (Dorchester) to serve 15 people at the Dorchester YMCA on April 20.
- Papa Gino's pizzeria on Gallivan Blvd. has started a new promotion in support of All Dorchester Sports and Leadership (ADSL). Every Monday night from 4-9 p.m., Papa Gino's will donate 20 percent of all sales to ADSL. The promotion is valid for no contact delivery and carry out, and can be activated by entering CODE 19 when placing an order online or over the phone.
- Adams Village restaurant The Industry officially reopened for business Wednesday after being temporarily closed since mid-March. At the moment, The Industry will be open from 3-9 p.m. for takeout orders, curbside pickup, and delivery through Grubhub, Uber Eats, DoorDash, and Caviar.
- Oasis Restaurant on Hancock Street has started a GoFundMe "Feed the Community" fundraiser to support their initiative of donating 200 "wholesome, healthy meals" to neighbors affected by COVID-19 each Sunday. So far, the crowdsourcing effort has reached about a fifth of its $5,000 goal. To contribute to the fundraiser, visit https://www.gofundme.com/f/oasis-feed-the-comminuty-fundraiser.