By Staff
November 21, 2020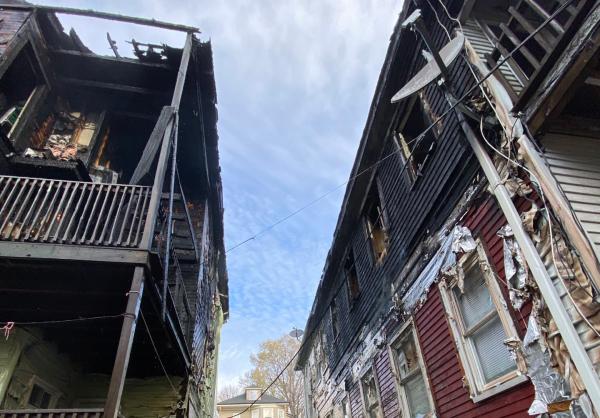 The Boston Fire Department reports a fire that started at 16 Nightingale St. shortly before 7:45 a.m. spread to 12 Nightingale St. and went to four alarms before firefighters were able to bring it under control.
Some 12 residents were displaced and two firefighters suffered minor injuries, the department reports.
The department says the fire started in the rear of 16 Nightingale; both buildings' rear porches collapsed, and their power lines came down.
This is the second morning in a row firefighters had to respond to a serious fire in Dorchester.