By Bill Forry, Editor
December 16, 2020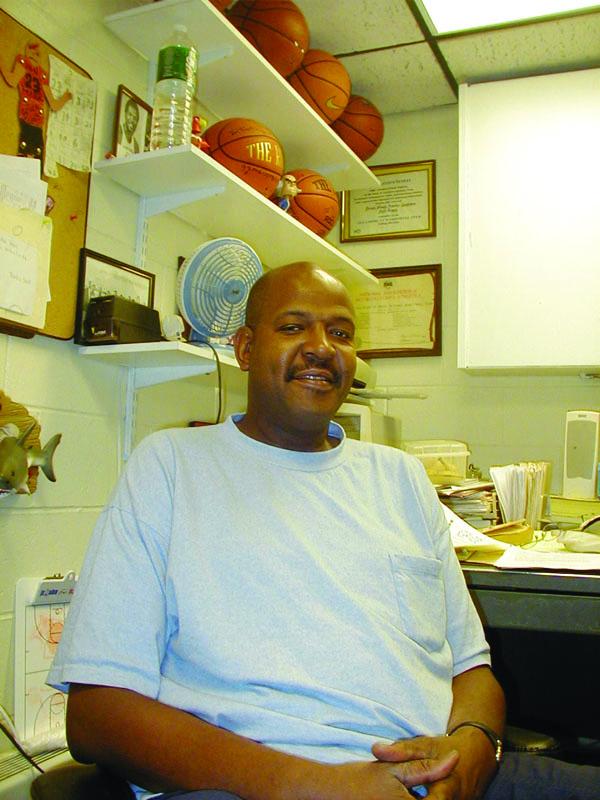 The news radiated across the neighborhood on Tuesday afternoon and, for so many of us, it was a gut punch: Bruce Seals, the Louisiana native who had made the Boys and Girls Clubs of Dorchester his professional home since 1990 and from there helped raise thousands of our kids, was dead at age 67.
One of the many indignities of this cruel year is that most of us didn't know that Bruce was suffering from cancer. Bob Scannell, the head of the Boys and Girls Club who worked alongside Bruce for three decades at the Deer Street campus, was stunned that his friend and colleague was suddenly gone. How could it be? 
Those who crossed paths with Bruce will likely never forget their first encounter. His was a towering presence. At 6-foot-8, he sometimes had to negotiate himself into a room, like a two-act play. On the basketball court as a young man, he was a daunting player who imposed his will on opponents. His roundball skills made him a legend back in New Orleans, where he has been a member of the NOLA Sports Hall of Fame since 1995. Bruce lit it up at Xavier and played five professional seasons in the US and three more in Europe. You can find photos of him in action. One classic shot shows him stuffing Julius Erving, Dr. J., in dominant fashion.
For all that, off the court, Bruce Seals was one of the gentlest, kindest souls you'd ever be likely to meet. And over his 30 years in Dorchester, the novelty of his NBA stardom gave way to a new distinction. He was a lynchpin player on the Deer Street Dream Team, the core, five-person roster that has led what may just be our neighborhood's most critical institution: Mike (Joyce), Bob (Scannell), Mary (Kinsella), Queenie (Santos). And Bruce. 
This writer had the pleasure of meeting Bruce on one of his first days in Dorchester. I was a high school junior "working" in the games room at what was back then called the Marr Club. I wrote a story for the Reporter— likely my first byline here— about the former Seattle SuperSonic who was now in charge of the gym, with the title of assistant athletic director.  Bruce's Bayou drawl seemed dipped in molasses. No one in Dorchester that I knew spoke like him. 
Bruce was kind. He doted on the young ones and seemed to know all of their names, a real feat since when the clubhouse was in full summertime swing, you're talking hundreds of kids per hour. Bruce seemed to be laughing to himself, perpetually amused by the stream of young humans who bounced through his doors and lifted his spirits.
It wasn't always easy to chuckle in the early 1990s, when street gangs were more prevalent and strict rules about hats and colors needed to be enforced at the club's doors. Bruce's easy-going nature could turn stern when needed— and it was at times. Getting summonsed into Bruce's office, tucked into a corner right off the gym floor, was no doubt an existential experience for many a member.
Bruce helped to create the club's signature program of the 1990s— Safe Summer Streets— and much of it revolved around basketball. This was Bruce's passion: teaching kids and teens the game of basketball. Many went on to play college ball and can thank Coach Seals for the degrees on their walls. Thousands more simply learned how to have fun, secure in the fact that they were safe in Bruce's house.
Losing him is a blow that won't be fully felt until we're all back in the gym, retiring his number, which is, of course, what must happen. There'll never be another Bruce Seals.
Editor's note: Arrangements for Bruce Seals have not yet been finalized. Watch the Reporter and DotNews for updates.