By Reporter Staff
April 15, 2020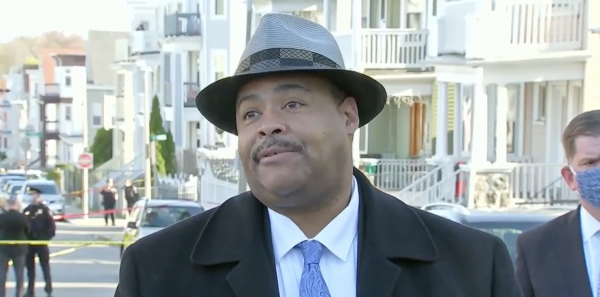 A 17 year-old teenage girl was shot and killed on Topliff Street near Speedwell Street in Dorchester on Wednesday afternoon (April 15) in a brazen, broad daylight attack. The victim— who has since been named as Alissa King— was pronounced dead at the scene.
Late Wednesday night, police announced the arrest of Anthony Kelley, 18, of Dorchester, for the murder.
On Thursday, Judge Jonathan Tynes ordered that Kelley will be held without bail at an arraignment in the Dorchester Division of Boston Municipal Court.
"Because of the officers' quick reponse, we do have a person of interest at this time, as well we do have a firearm recovered at this scene," said BPD Commissioner William Gross, who asked anyone with information to call 1-800-494-TIPS.
"It's quite unfortunate," said Gross. "This incident happened in broad daylight. This is not indicative of this neighborhood….. we need to stick together and no acts of violence should be tolerated."
Mayor Walsh also spoke to reporters at the scene: "It's a tragedy in the city of Boston."
District Attorney Rachael Rollins said on Thursday that the investigation is on-going.