By Maddie Kilgannon, Reporter Correspondent
March 24, 2021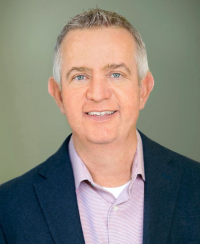 Rep. Edward Coppinger has thrown his weight behind Rep. Jon Santiago's mayoral campaign.
"Jon Santiago is the next leader Boston needs to lead us through this urgent moment," Coppinger said in a statement provided by the campaign. "His unique background is what our city needs to foster a recovery rooted in equity and opportunity. I trust him to lead us back, stronger than before and I know he will be a champion for our small businesses and health equity. Jon is the right choice."
Coppinger's district includes West Roxbury and part of Roslindale with reliably-high voter turnout.
Rep. Jon Santiago
Santiago represents the South End, Roxbury, Back Bay, and Fenway. Coppinger's endorsement could help Santiago gain votes in the southwest part of the city.
Coppinger has been in the legislature since being elected in 2010 and has chosen to support mayoral candidates in the past.
During the 2013 mayoral election, Coppinger endorsed then at-large city councillor John Connolly, a fellow West Roxbury politician.
"I'm honored to have the support of my friend and colleague, Ed Coppinger," said Santiago in a statement. "Over the years, he's been a remarkable leader for Boston and has been among the strongest voices for our small business community on Beacon Hill. He's going to be a vital partner as we build our growing organization citywide and I look forward to working with him to bring Boston back stronger than ever."
Although one of the newer candidates in the mayoral race, Santiago's campaign has already secured endorsements from Ways and Means Chairman Aaron Michlewitz, Assistant Majority Leader Mike Moran and Representative Kevin Honan.
Santiago's campaign reported roughly $387,000 cash on hand in an early March filing.