By Rebeca Pareira, Reporter Correspondent
August 4, 2021
The Sept. 14 preliminary election for the City Council seat in District 7 now held by Acting Mayor Kim Janey, which includes parts of Dorchester, Roxbury and the South End, has attracted eight candidates.
Janey, who has held the seat since 2018, is running for full, four-year term as mayor, and not seeking re-election to the council.
The district includes parts of Dorchester along the Blue Hill Avenue corridor, including Grove Hall and the Dudley Triangle.
The Reporter's Rebeca Pereira, who has recently spoken with 7 of the 8 candidates, offers a look at the personalities in the race, which will be narrowed to two finalists who will face off in a general election on Nov. 2.

BRANDY BROOKS 
The director of adult education at Bunker Hill Community College, Brooks has worked on suicide prevention and made community development and engagement the priority of her candidacy. 
Her policies would promote small businesses, affordable homeownership, educational opportunity, mitigate homelessness, and center on financial empowerment as the cornerstone of these issues. 
"We have to focus on creating, building, and sustaining wealth within the district," she said, "helping businesses acquire capital and helping constituents afford their own feast of the American dream."
Brooks, 40, is a proponent of expanding the budgetary powers of the City Council who argues for the creation of a no-interest small business loan fund working in tandem with educational workshops around the certification and contracting processes to uplift up-and-coming entrepreneurs of color. 
She currently works as the director of operations for both the Roxbury Unity Parade and Deedee's Cry, a nonprofit that facilitates psychosocial education in communities of color. Mental health, she said, is a "critical determinant of a community's success and wellbeing," and should be centered in all social discussions.
"In policing, for example, we're often reactionary instead of proactive," she said. "We need to provide short term solutions and relief to homelessness, gun violence, and crime, but we also need to provide opportunities for homeownership and create a more equitable police force, too."
Brooks, who was born in South Carolina and raised in Georgia before pursuing higher education in the Northeast, also proposed introducing vocational education in middle schools. She has emphasized expanding academic and extracurricular opportunities for students at non-exam schools. 
"We need to focus on other schools in the district with the same care, same intensity as exam schools?" she said. "We may not agree on everything, we've seen that much so far, but we all want the same things – a more equitable city for everyone, for every child."
WEBSITE: brandybrooks4d7.com
NO ENDORSEMENTS 
CASH ON HAND: $1,471.49

MARISA LUSE
Born and raised in Roxbury, Luse said her focus is "being a part of the solution, working directly with people, and helping them lead productive and prosperous lives." 
She points to low voter engagement in District 7 as a metric for a "widespread hopelessness and lack of trust in city government," a sentiment she witnessed firsthand as a Northeastern co-op working in the city's first community service pilot program. 
Since then, Luse, 47, has done community service work with the Women's Service Club as well as with City Mission Society, an organization that works to transition, rehabilitate, and reintegrate incarcerated women from prison into the workforce. 
Luse, who lives in Roxbury, also founded the website mydorchester.org, hiring programmers from within the community to build an open-source community dashboard in the early aughts of internet programming. She said the experience helped "this Roxbury girl engage with people in Dorchester and see the similarities in our communities' needs. 
"People want a presence in the district, and we can fill that with online forums, block parties, community advocacy, but it's all futile if our elected officials aren't engaging with the community, aren't responsive, if there isn't a real standard for a community process," she said, alluding to the bearing her background in social work had on her decision to run for city council. 
While she's hesitant to affirm her support for specific policies, Luse, who lost her brother to homicide in 2006, has expressed support for the police accountability department established by former Mayor Marty Walsh, and has called for a conscientious response from law enforcement to racial bias concerns. 
"We need officers, but we need officers who understand how to be anti-racist, not just because they went to a training, but because they're willing to function proactively and deliberately as anti-racist members of our police force," she said.
Luse added: "We should be having round-table discussions, should be door-knocking, engaging with and listening to constituents, and working toward creating a sense of cohesion and belonging in the district. I don't want policy without people." 
WEBSITE: marisaforboston.com
ENDORSEMENTS: None listed.
CASH ON HAND: $7,339.71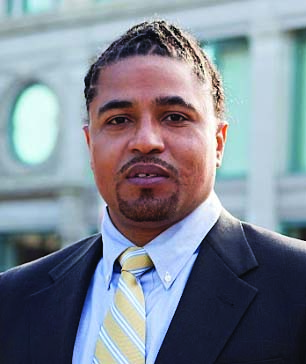 JOAO DEPINA
A Cape Verdean immigrant and child of foster care, DePina has said his candidacy focuses on helping families establish roots and creating a sense of belonging in District 7, a mission he felt called to in 2002 after the death of 3-year-old Malik Andrade Percival. 
"The trauma that results from gun violence ripples through the community. I've lost cousins, foster cousins to gun violence, and, in 2014, my brother was murdered on Taft Street," DePina, 42, said. "I've kept doing this work since, because we ought to feel safe in our communities."
DePina has served as the treasurer of the Ward 12 Democratic Committee for almost a decade. He ran unsuccessfully for District 7 councillor in 2017. He currently owns At Your Time Of Need Floral Designs, and said swift and comprehensive Covid recovery for micro-businesses like his own are a priority. 
"We need to economically stabilize the whole of the district, we need to ensure there's an economic piece to our recovery and make sure that our small businesses are able to thrive," he said. "I have a passion for making sure our community is served. I see so many disparities and things that can be fixed, but it starts with taking care of the community economically."
DePina has suggested overhauling the police department, calling for a pivot to dissolve "obsolete" police units, offering the auto-theft unit as an example, as well as the hiring of a female police commissioner from out of state to lead the force. 
"A woman has never been offered that position, and I think we need someone with a little bit of a different perspective, not someone we hire internally who also has a relationship with the people they're overseeing," he said. "Police policing themselves isn't working."
DePina has also emphasized the need to fortify mental health programming for the district's homeless individuals, and has advocated for expanded mental health services in schools. 
WEBSITE: depinaforboston.com
NO ENDORSEMENTS 
CASH ON HAND: $3,024.22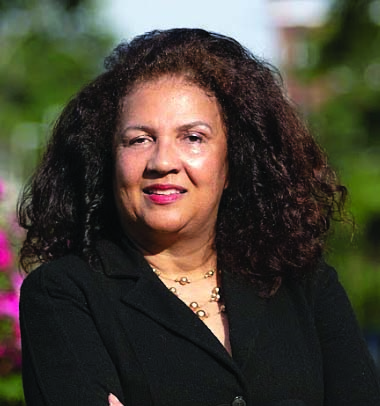 LORRAINE PAYNE WHEELER 
An attorney, Wheeler is a board member of the Boys and Girls Clubs of Roxbury and a volunteer with Roxbury United Neighbors and the Roxbury Strategic Masterplan Committee who has spent the last decade with Roxbury Path Forward, a neighborhood development organization. 
Wheeler, a lifelong Roxbury resident, is now angling to take her experience in development to the city governance and is making homeownership and housing equity the centerpieces of her campaign. 
"Affordable homeownership is really the only thing that will bring stability to the area," she said. "Some areas in the district have high homeownership; for others, the city has not been as responsive to concerns about zoning, development, affordability, and quality of life."
Wheeler, who also sits on the board of the Dorchester Bay Economic Development Corporation, has said successful development is "inclusive of the surrounding community." She pointed to failures in consulting homeowners around new school and affordable housing constructions as the source of community disenchantment with local politics. 
Her teenage years were marked by the murders of her father and grandfather, and, since then, Wheeler has advocated for increased investment in students' social and emotional wellbeing and has also expressed support for community policing tactics that build trust between communities of color and police officers. 
"It's hard to sign on to a reduced police force, but I do support more funding for social work resources within the department to aid with responding to mental health crises," she said. "Police should be more available to the community, they should live on our streets and come to neighborhood association meetings, they should know us." 
NO WEBSITE
NO ENDORSEMENTS 
CASH ON HAND: $100

SANTIAGO LEON RIVERA
Born to a single Dominican mother and inspired to enter politics by former District 7 City Councillor Chuck Turner, Rivera said his main priority is increasing engagement throughout the district.
He said his priority is to "clean up" littered hotspots where homelessness and drug use are rampant by decentralizing harm reduction services to mitigate the concentration of needles and other addiction paraphernalia at store fronts, bus stops, and school grounds. 
"We know the hotspots where we'll find needles and excessive trash, but we lack basic constituent services where the district needs it most," he said. "If you go down to Mass and Cass, you'll see six, seven, even eight cruisers on patrol at once, watching people overdose."
Rivera, 31, added: "We need to decentralize services, we need additional mental health workers, and we've got to partner with state reps for regional strategies to provide supportive housing instead of just harm reduction." 
A graduate of West Roxbury High School and a Boston Public Schools parent, Rivera, who grew up in Uphams Corner, wants comprehensive financial literacy curricula in schools and new partnerships with surrounding colleges and universities for student success. 
"Our buildings are still crumbling, we're still struggling with poor ventilation, overcrowding, and I don't see the effort to engage parents sincerely in the process of allocating [American Rescue Plan] funds headed to BPS," he added, a nod to the $400 million in federal pandemic-relief funds set aside for the district's schools. 
"I've been to forums with only a handful of parents. They feel disconnected. We need teachers and families working together to better our children's education," Rivera said.
WEBSITE: leonrivera.com
NO ENDORSEMENTS 
CASH ON HAND: $3,574.31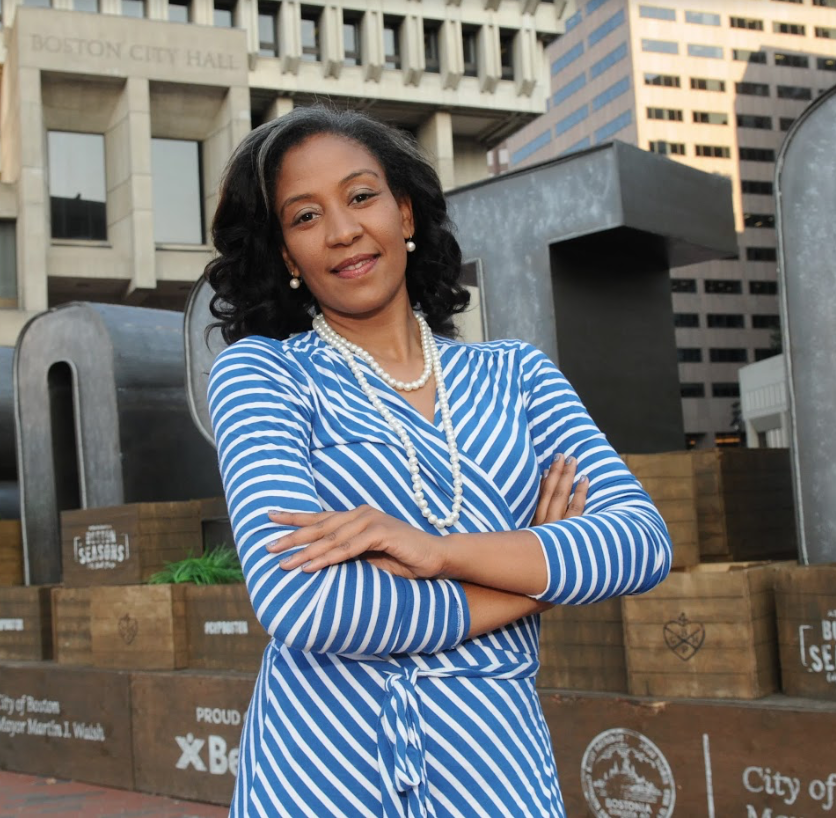 ANGELINA 'ANGIE' CAMACHO
Calling herself a "peacemaker with a pitchfork," Camacho launched her bid for a city council seat with a promise to deliver "a win" for working people.
"What's the definition of insanity?" she asked. "Do the same thing over and over expecting a different outcome," she concluded, saying, "It's time to try something different. As a candidate, I'm just a person with ideas, but as an elected official, I'm saying I'll listen to the people." 
The child of immigrants, a single parent, and a person who endured a three-year disability as the result of a car accident in 2009, Camacho said her campaign's goal is to "move people from the margin to the center."
The 46-year-old Roxbury resident's four-point platform includes strengthening senior services and adapting existing resources for the 21st century to spare them from phishing scams; establishing an education task force to build equity across all BPS schools; expanding workers' rights and benefits through aggressive labor reform; and creating continuity and stability in District 7. 
"There's a need to provide stability for part-time workers, for people of color, single moms, and to fight for their financial empowerment. I am that story, and my campaign is a promise that everyday people create solutions to everyday problems," she said. 
Camacho, an advocate for universal pre-school and the expansion of vocational programs as strategies for narrowing the achievement gap, champions term limits on city contracts as accessibility opportunities for first-generation entrepreneurs. 
WEBSITE: camacho4community.com
ENDORSEMENTS: Greater Boston Labor Council, Boston Teachers Union, North Atlantic Regional Council of Carpenters, Massachusetts Women's Political Caucus 
CASH ON HAND: $18,880.25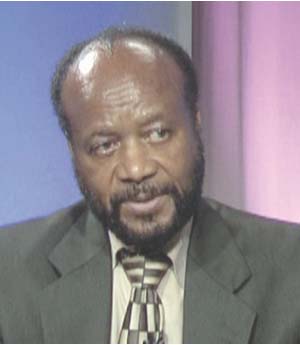 ROY OWENS, SR.
A perennial candidate for office in the city for decades, Owens, has worked as a public schools teacher and social worker for the Department of Public Welfare. He said that "church" and "faith-based" values should be incorporated into BPS along with mental health support.  Owens is also on the ballot for at-large city council.
Cash on hand: $0.
Website: royowensboston.mysite.com

TANIA ANDERSON 
A native of Cape Verde and a longtime Roxbury resident, Anderson wants to amplify the "silent struggle" of immigrants, women, and single parents in District 7. 
A previously undocumented person who has faced eviction, deportation, and the "violence and neglect that exists in and around public housing," Anderson, 42, has focused her career on advocating for under-resourced communities. 
"I'm not an idealist. There is dysfunction in this city and we need solutions that allow people to live with integrity and dignity," she said. "I know that when people are desperate, they deserve mercy." 
Her work with disadvantaged and unhoused women through the Roxbury Multiservice Center and organizations like Project RIGHT and has focused on providing wraparound services including counseling, sexual health education, and language interpretation and translation, but Anderson has worn many hats. 
"I've painted, I've cleaned bathrooms and people's homes, I've been a security guard, I've done whatever it took to survive. I've worked with women who are doing everything it takes to land on their feet and to survive," she said. "So, I know what it's like for people who struggle in our community." 
Anderson has also served as the family and community outreach coordinator for Boston Public Schools and is currently the director of Bowdoin-Geneva Main Streets, two positions that inform her platform priorities: education and financial empowerment.
 
She's called for initiatives that stabilize the real estate market to enable homeownership, including investments in unrestricted deeds in low-income developments, allowing rental history to replace credit scores for first-time homebuyers, and building rent-to-own developments. 
"Before we talk about policy, we need to restore a foundation of trust and transparency; people need to believe that we have their best interest in mind when we say we prioritize certain things," said Anderson. 
On education, she is a staunch advocate for greater availability and accessibility of comprehensive mental health resources in schools.
"Education needs to be approached in a holistic way. Yes, we need to rehabilitate the curriculum to include financial literacy, civic engagement, music education, to really equip students with skills they need to succeed and do so equitably across the city," she said, adding:
"But we need to recognize that if I don't have a bed to sleep in, a plate of food, the proper mental health support, I can't focus on my work."
WEBSITE: Tania4D7.com
ENDORSEMENTS: State Rep. Liz Miranda 
CASH ON HAND: $9,850.27