By Gintautas Dumcius, Managing Editor
December 15, 2021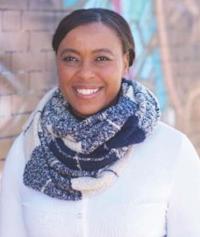 While the race for governor is sure to dominate headlines in 2022, Boston will also have an open state Senate seat. That's due to state Sen. Sonia Chang-Diaz, a Jamaica Plain Democrat, opting to run for the governor's office instead of reelection to the district she has represented since 2009.
The race for the Senate seat known as the Second Suffolk is already drawing interest: State Reps. Nika Elugardo and Liz Miranda declared their candidacies last week, and Dianne Wilkerson, the former eight-term incumbent who lost to Chang-Diaz in 2008, plans to make a decision in January or February about whether she wants to wage another campaign for her old job.
Elugardo's entry into the race comes after she had initially decided to sit it out and support Miranda, a fellow Democrat. "As I thought more about what the district needed and learned more on the ground about what's going on, the community kept asking" her about running, Elugardo said.
With her strong relationships with her Beacon Hill colleagues, and with billions of federal dollars flowing from Washington, and the Legislature shedding a reputation for handling one or two big bills per session, Elugardo sees an opportunity to widen her gaze, she told the Reporter in an interview.
"These are extraordinary times and they call for extraordinary leadership," she said, "and I think I can bring that in collaboration with the folks of the Second Suffolk."
Elugardo represents the 15th Suffolk House district, which includes parts of Jamaica Plain and neighboring Brookline. She serves on the budget-writing Ways and Means Committee and the Legislature's Joint Committee on Housing.
Before her time in the House, she briefly worked for Chang-Diaz, focusing on policy areas such as housing and health care financing, as well as setting up fellowship and internship programs.
A graduate of MIT, she holds degrees from Harvard University's Kennedy School of Government and Boston University Law School. When she ran for the seat in 2018, she beat incumbent state Rep. Jeffrey Sanchez, who had held the seat since 2003.
Her decision to run for Senate after nearly two terms in the House was a hard one to make, Elugardo said. "I'm really good at building leaders, that's how I approached my time at the State House. So, it was heart-wrenching for me to do that comparison and choose myself," she said. "But several dozen leaders from around the community helped me make the decision." She declined to name the community members.
Born and raised in Ohio, Elugardo moved to Boston when she was 17. She recalls meeting Mel King, an activist who served as a state representative between 1973 and 1982. He was the first Black person to run for mayor of Boston and make it past the preliminary, losing to Ray Flynn in 1983.
King tried to get her to run for office in the 1990s, but she balked, citing a dislike of politicians. "I was so offended," she quipped.
But King and others eventually wore her down. Elugardo said she recently saw King and he is "very excited" about her Senate run.
A formal campaign launch is expected early next year, she said.
•••
Boston City Councillor Lydia Edwards defeated Revere School Committee member Anthony D'Ambrosio in a special election primary held on Tuesday to fill a State Senate vacancy left when former Sen. Joe Boncore of Winthrop gave up that seat to lead the Massachusetts Biotechnology Council.
Edwards faces no opponent in the Jan. 11 special election. Her council seat will then be filled by another special election. and is poised next month to fill the seat.

Material from State House News Service was used in this report.