By Daniel Sheehan, Reporter Staff
March 31, 2021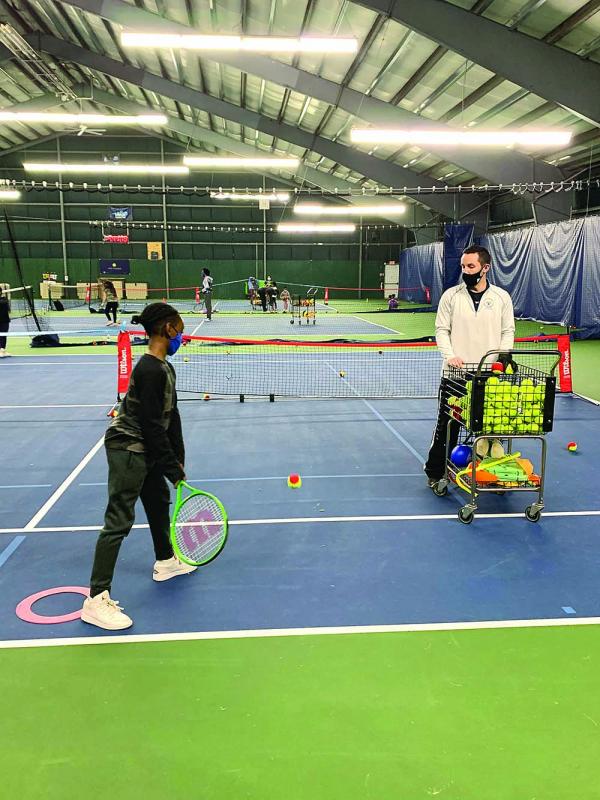 Sportsmen's Tennis & Enrichment Center, the longtime community fixture based along Dorchester's Blue Hill Avenue corridor, is celebrating its 60th anniversary this year as it emerges from a trying period shaped by the Covid-19 pandemic. Since being founded as an urban tennis program in 1961 by Jim and Gloria Smith, Sportsmen's has grown and evolved to become a holistic center of nurturing and education, in addition to serving as an incubator for the sport in Boston's most diverse neighborhood.
Over the past year, the impact that Sportsmen's has in the lives of its kids and families beyond tennis has come into sharp relief. CEO Toni Wiley told the Reporter in an interview that at the onset of the pandemic last year, sports were quickly moved to the back burner.
"The tennis programming was the last thing on anyone's mind," explained Wiley. "First it was basic human needs and then it became the education, and then it quickly became the socio-emotional wellness of the kids and the families overall."
After making the difficult choice to eliminate some programs last February, Sportsmen's brought its activity to a hard stop in mid-March. 
"That was devastating for us," said Wiley. "We had to lay off all our staff; nobody knew what to expect."
As staff reached out to families and learned of the instability they were facing with regard to food, technology, and internet access, the organization took a hard pivot to focus on its community services and resources. Soon, The Learning Center, a key element of Sportsmen's after-school academic enrichment, was back up and running in a virtual format. Kids without access to computers or internet could study remotely at the tennis center, while safely maintaining vital social skills and links to peers and staff. And instructors incorporated healthy cooking classes and mental health lessons into the curriculum, in addition to providing much-needed doses of fun in the form of show and tell and talent shows.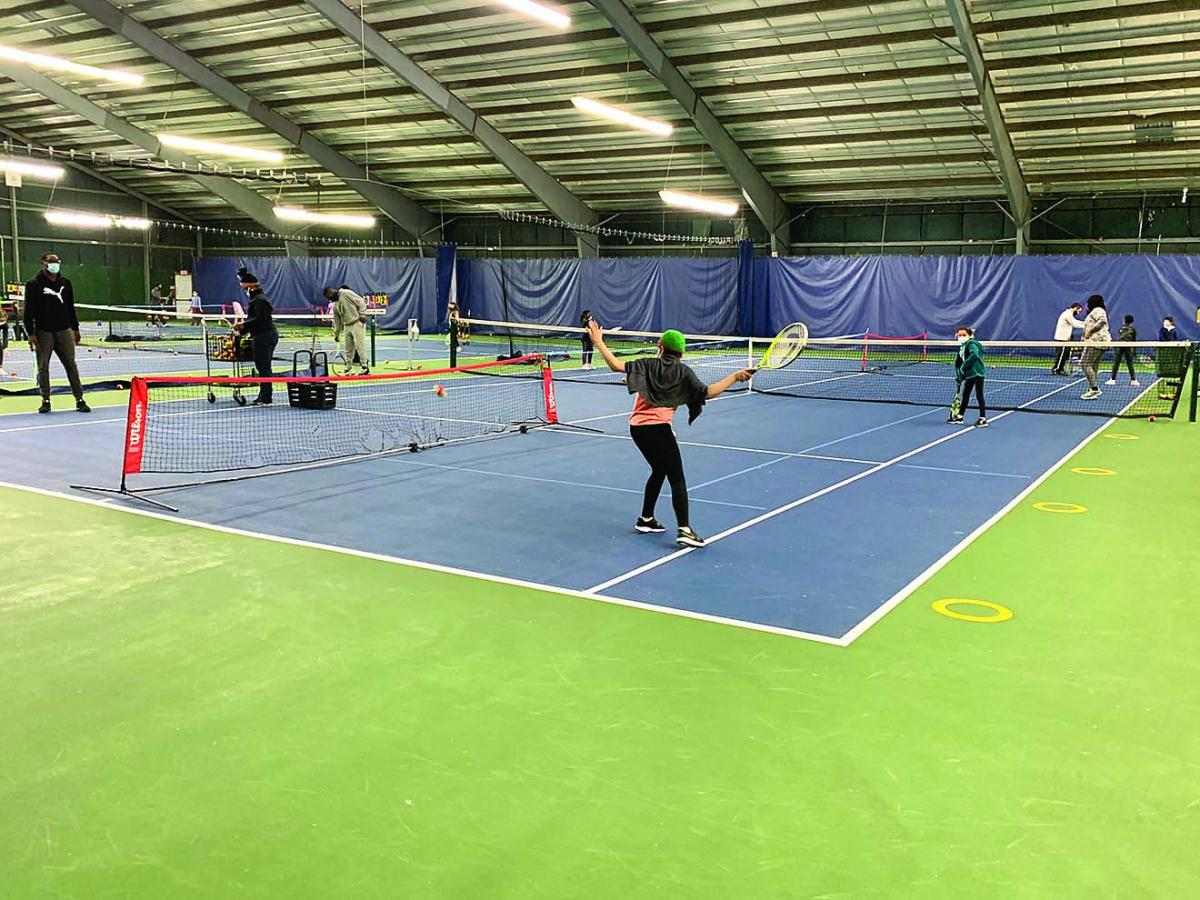 The facility at Sportsmen's Tennis and Enrichment Center on Blue Hill Avenue boasts seven outdoor and seven indoor tennis courts, as well as multipurpose classrooms, a computer lab, and a fitness center. Dan Sheehan photo

Those services continued through the next several months as the center's Summer Learning Program — a partnership with Boston After School and Beyond and BPS aimed at helping kids remain academically engaged over the course of the summer and making sure those who are at or slightly below grade level at the end of the school year maintain their progress and can advance to the next level – also went virtual. When the city gave the all clear for outdoor tennis with safety restrictions, Sportsmen's summer camp returned, or at least a version of it did.
Meanwhile, the health and wellness arm of the Sportsmen's hub, anchored by its Center for Community Wellness, sprang into action. Having already served the community for years with free gym space, nutritional support, and food education, and a goal to tackle chronic diseases like diabetes, hypertension, and other preexisting conditions that can leave people particularly susceptible to the coronavirus, Sportsmen's was in a position to pitch in right away.
"Because we already had a partnership with Brigham and Women's Hospital, we were able to allow them to use the parking lot for Covid testing and food distribution," said Wiley. "We have been able to use the Center for Community Wellness in a different way, and we've been able to have really relevant conversations on things like the testing process, the vaccine.
"Normally we're focused on things like diabetes and hypertension, so we also wanted to make sure we covered all those intersections, [like,] what do you need to know if you're already dealing with one of these conditions? So, I think already having been established as a recognized, caring entity in the community as it pertains to the health of folks in this neighborhood, it helped us to be a source of information."
The past year saw a "dramatic dropoff" in revenue for the organization, said Wiley, which was partly offset by steady private donations and a timely PPP loan.
But in 2021, Sportsmen's appears poised for a bounce-back year, with a revamped summer camp and a hybrid version of the summer learning program on the horizon. The surrounding Dorchester and Roxbury communities could be relying on the organization's services even more than in the past, reasoned Wiley.
"We recognize that more kids will need Summer Learning Project this year than in the past," she said. "Even the BPS system is recognizing that the kids that have been remote all year long really need an active and engaged summer camp program this year. So we're anticipating a very robust camp –we're already getting 10-12 calls a day about enrollment, which we normally don't get until around mid-April."
To learn more about Sportsmen's and to register for this year's summer camp, visit sportsmenstennis.org.