By Gintautas Dumcius, Managing Editor
September 1, 2021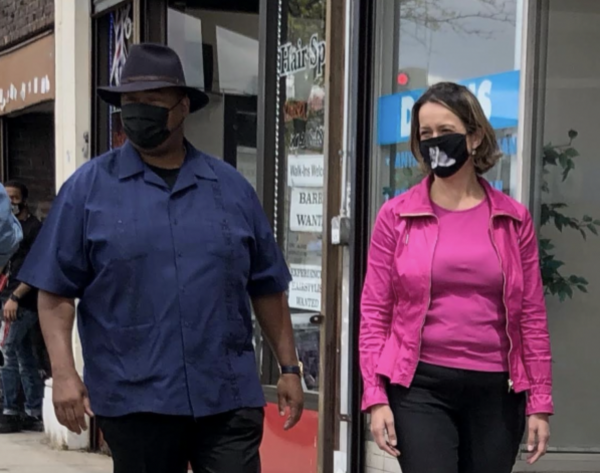 Yet another super PAC signaled its entry into Boston politics ahead of the Sept. 14 preliminary election.
The newest one, calling itself "Real Progress Boston," has former Boston police commissioner William Gross as the chairman and a listed phone number that goes to a top Republican campaign firm. The super PAC, which can raise and spend unlimited amounts of money, filed paperwork with campaign finance regulators on Tuesday.
Gross, who served under former Mayor Marty Walsh and considered a mayoral run before abruptly resigning as police commissioner earlier this year, has previously said he is backing Annissa Essaibi George, a city councillor at-large and one of five major candidates running for mayor.
Gross, who listed a Roslindale address for the super PAC, did not respond to a text message seeking comment. Born in Baltimore and raised in Dorchester, Gross was appointed by Walsh in 2018. He was the city's first Black police chief.
A phone number listed in the super PAC's paperwork for Gross goes to Red Curve Solutions, a company whose client list has included the Trump campaign, Gov. Charlie Baker and Arkansas lawmaker Tom Cotton, who is now a US senator.
In its filing with the state Office of Campaign and Political Finance, the super PAC said it plans to "support candidates for a better Boston who are for Real Progress and to oppose those who are not."
The super PAC also backs candidates who seek to "build a better Boston for the best education, safe neighborhoods, economic growth, better jobs, affordable housing and transportation," the filing added.
The new super PAC's name is similar to that of another super PAC, which formed in July and said it was backing Essaibi George. The super PAC, "Bostonians for Real Progress," is chaired by Carol Martinez and has remained publicly quiet, with no fundraising and spending reported as of Wednesday.
Super PACs, which also proved to be a force in the 2013 race for mayor, appear to be ramping up their activity as the Sept. 14 preliminary approaches. A super PAC supporting Andrea Campbell, District 4 councillor and a mayoral candidate, released its third TV ad on Wednesday.
Another super PAC backing mayoral candidate and City Councillor At-Large Michelle Wu went up on TV last week, touting her support from Sen. Elizabeth Warren and her work for the late Mayor Thomas Menino. Acting Mayor Kim Janey is also getting help from super PACs, with a group tied to the UNITE HERE Local 26 union spending money on a TV ad.